There's No Shame In Being One of the Lowest Grossing Wide Releases of 2010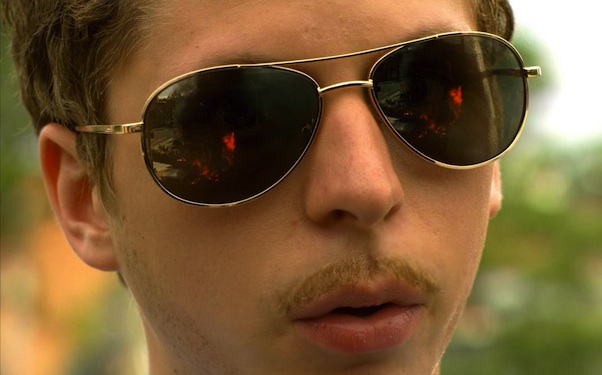 Posted by Matt Singer on
Over at Cinematical, Eric D. Snider has compiled a list of the lowest grossing wide releases of 2010. To be eligible, a film had to play on at least one thousand screens nationwide and, y'know, not make much money. The list includes its share of indisputable stinkers, including the heinous "Jonah Hex." But a bunch of the movies are flops in financial terms only, deserved better than they got at the box office, and are worth your time on DVD now that all but one of them are available. They are:
"Splice"
Directed by Vincenzo Natali
$17.0 million gross on 2,450 screens
Seventeen million dollars in nearly 2500 theaters is pretty bad for a summer blockbuster but it's nothing to sneeze at for a quirky sci-fi indie. And that's really what "Splice" was; though Warner Brothers released it in June in the middle of Dumb Movie Season, the film, which premiered at the 2010 Sundance Film Festival (where it was acquired by Joel Silver and Warner Brothers), was loaded with smarts and packed with metaphors about parenting and filmmaking. To Warner's credit, they didn't try to cut the film or any of its weirdness to service a wider audience. To Warner's discredit, they still sold the film to that wider audience as a straightforward monster movie, a large factor in "Splice"'s D grade from audience pollsters CinemaScore. From a pure dollars and cents standpoint, I'm sure Warner Brothers considers "Splice" a modest failure. But since "Splice" was, amongst other things, one large metaphor about indie filmmakers struggling against the constraints of a system that values commerce over art, that feels like an appropriate outcome.
"Youth In Revolt"
Directed by Miguel Arteta
$15.3 million gross on 1,873 screens
"Youth in Revolt" had at least three misfortunes: a January release date synonymous with garbage, a Michael Cera lead performance at a time when Cera backlash reached an all-time high, and competition from the trendier and more heavily promoted Cera feature "Scott Pilgrim Versus the World" (which, let's face it, didn't miss Snider's list by all that much). All I heard from people familiar with the source material by C. D. Payne said that the movie wasn't as good as the novel. I haven't read the novel and I found the movie to be utterly charming, cleverly constructed, and beautifully photographed. And, ironically, while everyone on the Internet and his mother was getting on Michael Cera's case about giving the same performance over and over, he provides "Youth in Revolt" with not one but two terrific characters: mousy Nick Twisp and his evil double Francois Dillinger. If anyone had seen this movie, it would have restored their faith in this unfairly maligned actor.
"Let Me In"
Directed by Matt Reeves
$12.1 million gross on 2,042 screens
The party line amongst "Let Me In" partisans was that the film it was based on, 2008's "Let the Right One In," was too culty and Swedish for a mainstream audience, and had already reached as many people as it ever would. The English language remake by "Cloverfield" director Matt Reeves could bring more people to this story. But as it turns out, if you're too lazy to read English subtitles, you're probably not the sort of person who's interested in a morally murky horror film about the unsettling and unsettlingly heartwarming relationship between a very twisted little boy and a morose little vampire. That doesn't mean "Let Me In" wasn't worth watching, though. Everything good about the original was good about the remake, with the added bonus of Michael Giacchino's incredibly moody score.
"MacGruber"
Directed by Jorma Taccone
$8.5 million gross on 2,551 screens
Snider points out in his piece that "MacGruber" is basically the worst grossing "Saturday Night Live" spinoff film of all time. But after "Blues Brothers" and "Wayne's World," "MacGruber" is basically the best "Saturday Night Live" spinoff ever made (damning with faint praise, I know). I would guess it flopped because people had a hard time imagining a good version of the sketch blown up to 90 minutes in length. But director Jorma Taccone and co-writer/star Will Forte thought the same thing and, instead made a dead-on and endearingly goofy sendup of '80s action movies. Their aim was true but their timing was off; as "The Expendables" massive grosses proved, audiences were in the mood to re-embrace '80s action movies cliches rather than see them torn to shreds. "MacGruber" was admittedly uneven (in that way, at least, it was very faithful to the original "Saturday Night Live" sketches) but its total inability to connect with moviegoers in a year with so few truly funny comedies is still a bit mystifying. If any flop on this list is guaranteed for cult status in ten years, it's "MacGruber."
What do a monster movie, a teen romantic comedy, a vampire remake, and a wacky spoof have in common? All of these movies were amongst the biggest risk takers of 2010. Vincenzo Natali could have made "Splice" less icky and more commercial. Matt Reeves could have softened the core relationship in "Let Me In." Those sorts of changes would have almost certainly resulted in higher box office numbers but they definitely would have also resulted in less interesting movies. Instead, these directors stuck to their artistic guns and wound up on that list amongst souless calculated products like "Jonah Hex." What a shame.