The Top Five Best Movies Of The Year According To Twitter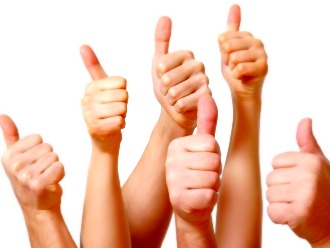 Posted by Melissa Locker on
Tis the season for end-of-year lists. While we love coming up with our own and reading other critics best ofs and top choices, we were curious about what movies our own devoted fans were most fond of this year. So we posed the question to our frequently vocal Twitter followers (@IFCdotcom) and took a poll. Once we chucked out the votes for "Wall Street 2" and cry-laughed that no one thought "Burlesque" was worthy of even their pithy pity vote, we tallied the results.
Here are the Top Five Best Movies According to Our Twitter Followers. Disagree? Tell us in the comments:
5. A comic-based movie with a killer soundtrack and a gaming component ensured Scott Pilgrim vs. The World a place on the Top Five of 2010:
4. The appearance of I Am Love in the Top Five was a pleasant surprise. Want to see the film? It's already streaming on Netflix.
3. Film critics from coast to coast have named The Social Network the movie of the year, but for our discriminating viewers it came in third.
2. Darren Aronofsky's dark look below the surface of the seemingly beautiful ballet world, Black Swan, was a very close second place:
1. Christopher Nolan's thriller Inception was the top film of 2010 according to our Twitter followers:
Disagree? Tell us in the comments.