Tomb Raider, Too: Seven Actresses That Could Be the New Lara Croft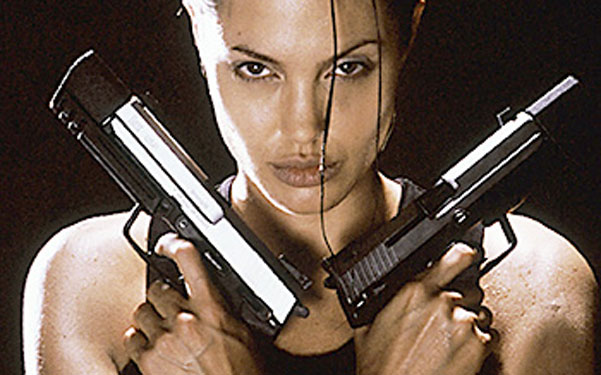 Posted by Neil Drumming on
While we're on the topic, sure, we're a long way from a movie based on the "Tomb Raider" reboot — heck, the new game isn't even out yet. But with all this talk of a colorful character overhaul, it's hard not to start fantasizing about a younger, more convincing successor to Angelina Jolie as the iron-willed video game icon Lara Croft. Here are seven starlets who could possibly wield those dual pistols.
Olivia Wilde
The former "OC" star's got a lot of heat thanks to her innocent turn in "TRON: Legacy," but could she survive way, way off the grid?
Gemma Arterton
She came off a bit clueless as a Bond girl in "Quantum of Solace," but faired a little better as an action heroine in "Prince of Persia," another video game adaptation. Bonus points for being authentically British.
Kristen Stewart
Judging from the art we've seen from the new game, she looks the part. And if the new Lara's going to be a teenager, she's going to need her share of hair-twisting, downward-gazing angst.
Mary Elizabeth Winstead
The actress didn't do much of the fighting in the action-heavy "Scott Pilgrim vs. the World," but she demonstrated in "Live Free or Die Hard" that she gives good peril.
Ellen Page
Not the most obvious choice, but certainly the brainy one. Eventually, Lara Croft is going to have to be smart enough to solve all those puzzles, right?
Tania Raymonde
She's far from a household name, but at least we already know what this "Lost" star looks like roughing it in the wilderness.
Dakota Fanning
Granted, she doesn't resemble any Croft I've ever played, but Hollywood can get her a brunette wig. What matters is, Fanning was all kinds of bad-ass as rocker Cherie Currie in "The Runaways."