The Poison Tree's "My Only Friend" Through The Lens Of Orson Welles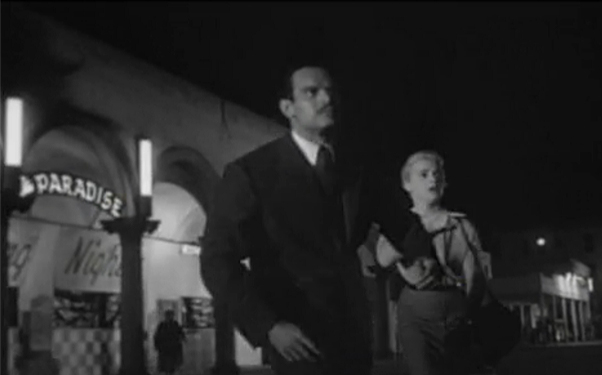 Posted by Brandon Kim on
In the history of cinema, there are few shots as technically stimulating, or as spectacularly choreographed as the opening tracking shot of Orson Welles' 1958 Film Noir masterpiece, "Touch of Evil." There are other contenders to be sure, Altman's homage to Welles' famous shot in "The Player" comes to mind. Long amazing sequences in "Magnolia" and Children of Men" stand out too, with the latter being my favorite of all. But "Touch of Evil" was first, and it's more than 3 minute continuous crane shot brilliantly serves to raise the tension as the audience anxiously watches a bomb laden car leave a parking lot to drive a short way across the US border — never far from lovers Charlton Heston and Janet Leigh, strolling along on what would seem a pleasant evening.
The argument could be made that taking any decent piece of music and setting it to this shot would be cool to watch, but there is something particularly fantastic about this pairing of The Poison Tree's "My Only Friend" and this cinema classic. Songwriter Steve Salett has crafted a melancholy masterpiece whose deliberate ticks and tocks are as quietly menacing as this scene and now that I've seen them together, it seems as if they were made for each other.
Steve Salett, formerly of The King of France, releases his debut album as The Poison Tree (album shares the title) in March on EmBarque. Props to Pierre Bonnenuit who put this fan video together.