The National Film Registry Class of 2010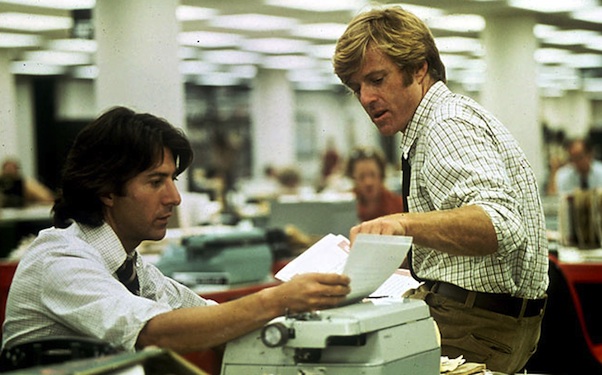 Posted by Matt Singer on
The Hollywood Reporter has the list of this year's selections for the National Film Registry. Selected by the Library of Congress, these "culturally, historically or aesthetically" significant will be preserved forever to ensure their availability for future generations of cineastes.
The roster this year runs the gamut, from early silents (like 1906's actuality "A Trip Down Market Street") to the avant-garde (like Larry's Jordan's 1969 collage film "Our Lady of the Sphere") to mainstream blockbusters (like disco hallmark "Saturday Night Fever"). Interestingly, there's quite a few contributions this year from major filmmakers who've recently passed away, from directors Irvin Kershner ("The Empire Strikes Back") and Blake Edwards ("The Pink Panther") to actor Leslie Nielsen ("Airplane!").
Here's the full list of the newly inducted members of the National Film Registry. All links will take you to their IMDb page (if you're interested in more detailed descriptions of all the films, you can find that at THR). Also: the public is welcome to suggest titles for future preservation. You can submit up to 50 movies for consideration per year to dross@loc.gov; maybe if we start a letter-writing campaign we can get "Ghostbusters" in the class of 2011. Also also: I've embedded "Our Lady of the Sphere" below.
National Film Registry Class of 2010
1. "Airplane!" (Jim Abrahams, David Zucker, Jerry Zucker, 1980)
2. "All the President's Men" (Alan J. Pakula, 1976)
3. "The Bargain" (Reginald Barker, 1914)
4. "Cry of Jazz" (Edward Bland, 1959)
5. "Electronic Labyrinth THX 1138 4EB" (George Lucas, 1967)
6. "The Empire Strikes Back" (Irvin Kershner, 1980)
7. "The Exorcist" (William Friedkin, 1973)
8. "The Front Page" (Lewis Milestone, 1931)
9. "Grey Gardens" (Ellen Hovde, Albert Maysles, David Maysles, Muffie Meyer, 1976)
10. "I Am Joaquin" (Luis Valdez, 1969)
11. "It's A Gift" (Norman Z. McLeod, 1934)
12. "Let There Be Light" (John Huston, 1946)
13. "Lonesome" (Paul Fejos, 1928)
14. "Make Way For Tomorrow" (Leo McCarey, 1937)
15. "Malcolm X" (Spike Lee, 1992)
16. "McCabe & Mrs. Miller" (Robert Altman, 1971)
17. "Newark Athlete" (W.K.L. Dickson, 1891)
18. "Our Lady of the Sphere" (Larry Jordan, 1969)
19. "The Pink Panther" (Blake Edwards, 1964)
20. "Preservation of the Sign Language" (George Veditz, 1913)
21. "Saturday Night Fever" (John Badham, 1977)
22. "Study of a River" (Peter B. Hutton, 1996)
23. "Tarantella" (Mary Ellen Bute, Ted Nemeth, 1940)
24. "A Tree Grows In Brooklyn" (Elia Kazan, 1945)
25. "A Trip Down Market Street" (Uncredited, 1906)