The Most Pirated Movies of 2010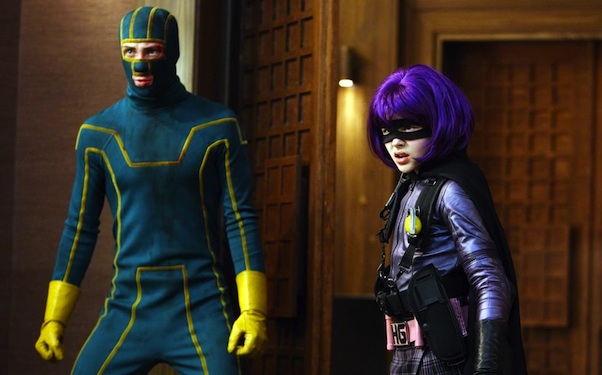 Posted by Matt Singer on
/Film republished a really interesting list from the website TorrentFreak.com ranking the most pirated movies on BitTorrent in 2010. Here is the "top" ten along with their number of BitTorrent downloads:
1. "Avatar" – 16,580,000
2. "Kick-Ass" – 11,400,000
3. "Inception" – 9,720,000
4. "Shutter Island" – 9,490,000
5. "Iron Man 2" – 8,810,000
6. "Clash of the Titans" – 8,040,000
7. "Green Zone" – 7,730,000
8. "Sherlock Holmes" – 7,160,000
9. "The Hurt Locker – 6,850,000
10. "Salt" – 6,700,000
TorrentFreak's original chart, which I encourage you check out along with their analysis, includes the film's worldwide box office gross. That lets you see how well these movies fared despite their popularity with Internet pirates. More than sixteen-and-a-half million downloads on BitTorrent alone didn't stop "Avatar" from grossing over two-and-a-half billion dollars worldwide. On the other hand, the second most pirated movie, "Kick-Ass," was illegally downloaded more than eleven million times and earned less than $100 million worldwide.
Peter Sciretta of /Film considers the implications of those numbers in his piece about these films:
"Could it be that the geek community downloaded the film instead of paying for a ticket? It's an interesting theory, especially when you're trying to figure out why some of the geek-focused high buzz films failed to gain traction at the box office this past year. However, the theory doesn't hold up when looking at the other films in the bunch – for example, Edgar Wright's 'Scott Pilgrim' did not appear on the listing."
Sciretta definitely brings up a good point; if one wanted to argue that piracy more negatively impacts geek related properties than other films, than you would expected to see "Scott Pilgrim" make an appearance on this list (Then again, if it turns out that it's #11, then its $47.3 million earned worldwide would certainly validate that theory). /Film readers point out one reason for the "Kick-Ass"/"Scott Pilgrim" discrepancy in the article's comments: a high quality file of "Kick-Ass" showed up on peer-to-peer networks while the film was still in theaters, while a similar copy of "Scott Pilgrim" didn't appear until the film was just about to be released to DVD and Blu-ray. In other words, piracy-inclined cinephiles might conceivably care enough about picture quality to wait for a good copy before they bootleg it.
I'd like to offer one additional theory while acknowledging that at this point, that's all it is. But what if MPAA rating is playing into this equation? "Kick-Ass" was rated R; "Scott Pilgrim" was rated PG-13. I always felt a big reason "Kick-Ass" suffered at the box office was that its key demographic — i.e. teenagers the age of its high school kid protagonist — wasn't allowed to go see it in theaters. On the other hand, if a teenager wanted to see "Scott Pilgrim" (which was probably geared toward a slightly older audience anyway), all they needed was ten bucks and a ride to the theater.
Like I said, this R-rated thing is just a theory. But four of the five lowest grossing movies on this list — "Kick-Ass," "Shutter Island," "Green Zone," and "The Hurt Locker" — were rated R. I now open the floor to commenters to debunk that theory and to tell me how I'm a fascist for being concerned about piracy.