The Execution of "NBA Elite 11" by the CEO John Riccitiello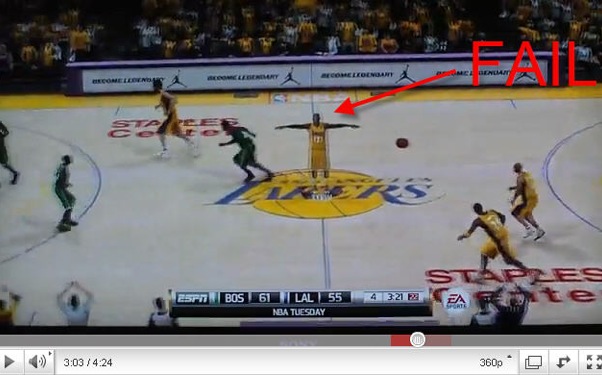 Posted by Evan Narcisse on
It's always news when a game gets cancelled. Corporately produced video games can be years in the making, with teams of a hundred people or more working on just the creative side. Moreover, any cancellation of a high-profile title represents not just the scuttling of man-hours and development dollars, but also a squandered opportunity to move thing forwards in terms of creativity or technology.
It's not a decision made lightly and, in an interview with Kotaku's Stephen Totilo, EA CEO John Riccitiello talks about how "NBA Elite 11" went from being an anticipated reboot of the company's basketball franchise to an embarrassing aborted release:
"I thought about it and I thought, alright, at that point I didn't know how good [rival game NBA 2K11] would be but the rumors were [that it was going to be] good. So we could have shipped a product we weren't proud of dead against their game that they are proud of and that we would have been proud of to ship ourselves. We would have probably lost 5-1 in the marketplace against that and firmly cemented a reputation for being one to ship secondary sports titles. We could have put the game back in production and showed up back in time for, say, the All-Star Break… but when you look at the data, typically somewhere between 85 and 90% of basketball games ship between launch date and the All-Star game so we would have been competing for, what, half of the last 10%? And the knock-on effect would have been that the team that would otherwise have been working on the following year's product would have three fewer months to build it."
One bug surfaced when the demo for the game hit early this fall. Dubbed the Jesus Glitch, it earned the name because the athletes froze in a crucifixion-like pose.
While Riccitiello's statements in the whole interview show a certain amount of prudence, they also highlight the dangers of annualized releases. The financial models that publically traded companies like EA or Activison operate on depend them, but when things go awry, all the dominoes can tumble. That said, it's admirable that EA decided to pull the plug on "NBA Elite 11" rather than try to dupe people into buying a broken game.