The Doors' John Densmore Did Not See Morrison Whip Out His "Golden Shaft"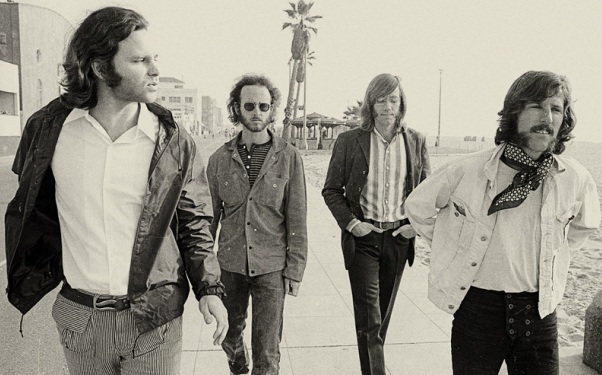 Posted by Brandon Kim on
One of the most infamous events of rock and roll took place on March 1, 1969 when The Doors played a hot, oversold show in a converted airplane hangar in Miami, Florida. The show was delayed and the crowd had grown restless. Jim Morrison showed up late to a wild throng, fortified with alcohol, and let loose with his free form anti-establishment ranting. It was then that forces aligned against the band during that politically charged summer, claim Morrison whipped out his penis. He was charged, then convicted with indecent exposure and the whole ensuing debacle nearly destroyed the band.
Drummer John Densmore, along with many others, has long claimed that he never saw Morrison expose himself. He talked with Shirley Halperin for THR and reiterated as much with the news that outgoing Florida Gov. Charlie Crist is considering a posthumous pardon for Morrison. "He didn't do it! I was there; if Jim had revealed the golden shaft, I would have known," Densmore said. "There were hundreds of photographs taken and tons of cops and no evidence."
Tom Dicillo's Doors documentary, "When You're Strange," narrated by Johnny Depp got a Grammy nomination for Best Long Form Video on Wednesday night. The film covers the 1969 concert in question, and is an excellent profile of a man, and a band that left a deep impression on American culture.
I talked to John Densmore a while back about the film, it's soundtrack, Johnny Depp, and what a "beautiful dream" it all was for him. Read it here.