The Corleone Mansion from "The Godfather" Is Up For Sale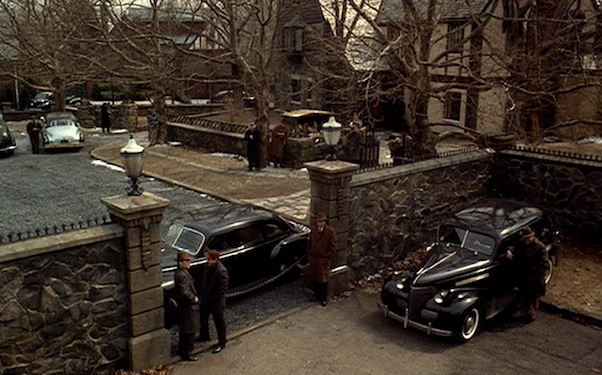 Posted by Matt Singer on
Do you love "The Godfather" and outrageously expensive Tutor-style houses? If you answered yes to both questions, Christmas came early this year, as The New York Post reports that the Staten Island home that was used to play the Corleone family mansion in "The Godfather" is up for sale. Yes the site of that famous opening wedding scene can be yours for the low, low (high) price of $2.9 million dollars.
And what do you get for your money? According to the house's listing on Realtor.com (which also has plenty of pictures if you're curious what it looks like now), the house has eight beds and four bathrooms, a four car garage and a swimming pool. Plus, according to The Post, the place "is strewn with mementos from the epic, such as cue cards with Brando's lines, pictures, autographs from the cast and crew, and a piece of the stone gate used in the film." What, no used pieces of cotton from Brando's cheeks?
If you don't have that kind of cash lying around, but you want to go and gawk at the house, the address is 110 Longfellow Ave on Staten Island.