The Clash Biopic "London Calling" In Development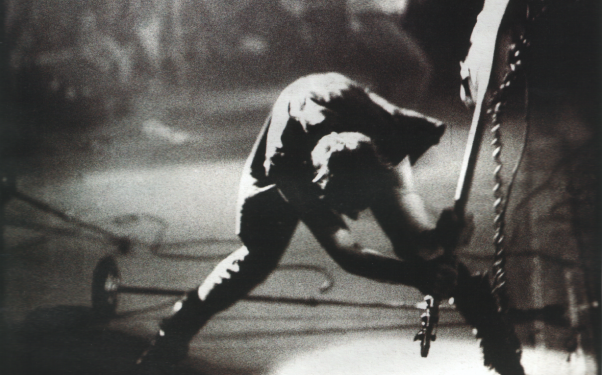 Posted by Brandon Kim on
The BBC reports that a film about The Clash is a go and that it is to center around the making of their 1979 record, "London Calling." The band, then composed of the infamous Joe Strummer, Mick Jones, Paul Simonon and Nicky "Topper" Headon worked with influential British producer Guy Stevens to record the iconic rock album.
Both Mick Jones and Paul Simonon, currently playing animated alter egos in Damon Albarn's band Gorillaz, are on as executive producers. Alison Owen (mother of singer Lily Allen) is producing the film which begins shooting next year, with no cast yet announced.
I hope the story carries through '79 and into '82 for a bit of "Combat Rock," but we'll have to see where writer Jez Butterworth goes with it. The BBC notes that Butterworth is "author of award-winning play Jerusalem." That doesn't help a crude lad like me though, so I looked him up assuming that there can't be two Jez Butterworth's in the world. According to IMDB he penned the Naomi Watts/Sean Penn drama, "Fair Game," but also 2007's "The Last Legion" — which made both historians and mythologists alike cry out in pain.