Steven Soderbergh Ready To Retire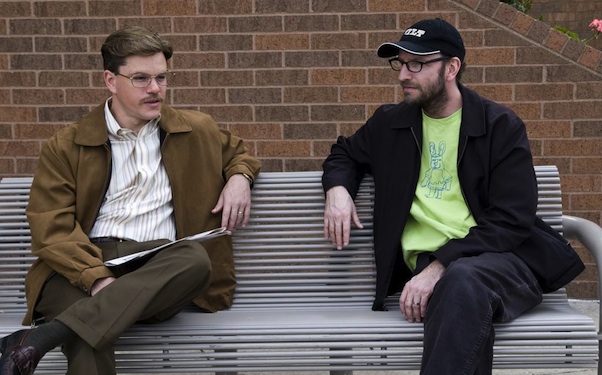 Posted by Matt Singer on
Matt Damon, one of the stars of director Steven Soderbergh's upcoming thriller "Contagion" told The Los Angeles Times that Soderbergh, who has threatened retirement throughout his career, is serious about doing it in the next two years:
"'He wants to paint and he says he's still young enough to have another career,' Damon said. 'He's kind of exhausted with everything that interested him in terms of form. He's not interested in telling stories. Cinema interested him in terms of form and that's it…after this movie we're doing 'Liberace' next summer with Michael Douglas, and then he might do one more movie after that with George [Clooney], and then after that he's retiring.'"
I'm of two minds about this news. On the one hand, I'm a huge Soderbergh fan, and I would miss his contributions to film culture dearly. On the the other hand, I'm a firm believer that an artist should create when they feel inspired, not when they need to put a new addition on their house. If Soderbergh doesn't have any movies left to make, then he shouldn't force it. With respect and admiration to Manoel de Oliveira, who's still going strong into his 100s, so many directors (or rock stars or talk show hosts or professional quarterbacks who may or may not enjoy sexting sideline reporters…) hang on way too long.
It wouldn't shock me if Soderbergh's retirement was more of an extended vacation than a permanent break. And frankly, I'm hoping it's the former. But if it's the latter, I'll accept and respect it. Be sure to read the full story in The Los Angeles Times.