Rock Hard Rockers Are Top Tour Acts Of 2010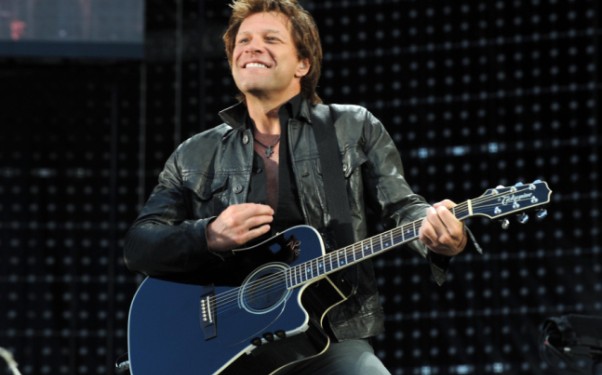 Posted by Brandon Kim on
The old crowd really put out for tours this year, making acts like Bon Jovi, AC/DC, and The Eagles some of the top touring shows of the year. Bon Jovi, recently appointed to the White House Council for Community Solutions takes the No. 1 spot. Cougars are the likely demographic to have raised him up as the biggest draw with $201.1 million in ticket sales, surpassing last year's winners, U2.
Second place goes to an Australian band badly in need of throat lozenges, AC/DC, and according to THR, for an inconceivable second year in a row with $177 million in tickets. Their soundtrack contributions to the "Iron Man" franchise couldn't hurt. U2 came up third with a mere $160.9 million, down from their last year high of $311 million.
The rest of the top ten, in order, are Lady Gaga, Metallica, Michael Bublé, the family show "Walking With Dinosaurs," Sir Paul McCartney, the Eagles, and Roger Waters. Maybe I'm amazed, there's only one act on that list I would pay to see in an arena, showing how out of touch the mainstream is, with someone like me.