"Red Faction" Movie to Hit SyFy Next Spring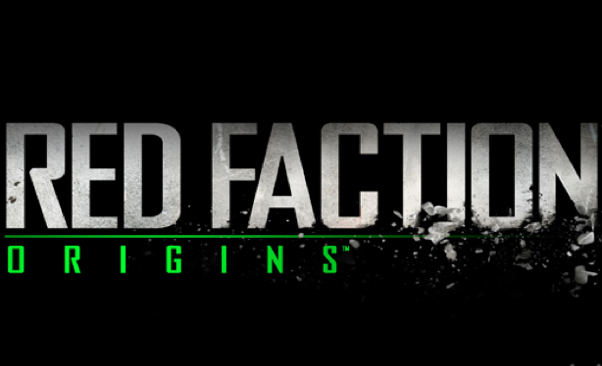 Posted by Evan Narcisse on
If a major video game company tells you that they're not trying to take their intellectual property to TV or movie screens, they're lying. Mass-market video games cost load of money and, like any investment, finding as many ways to profit from it as possible makes good business sense.
THQ VP of Core Games Danny Bilson tweeted that "Red Faction: Origins"–the in-production adaptation of the publisher's futuristic action games–will be heading to the SyFy network in May, instead of March as originally planned. The descriptions from the original press release follow:
The story of Red Faction: Origins follows the lineage of rebel hero Alec Mason and the Mason family, set during a period between the critically acclaimed Red Faction Guerilla™ video game and the recently announced and highly anticipated Red Faction Armageddon™ video game, also scheduled for release in March 2011.
The Red Faction: Origins screenplay was written by notable writer and producer Andrew Kreisberg (Warehouse 13, Fringe, Vampire Diaries and Boston Legal), based on a story developed by Paul DeMeo (The Rocketeer, Flash viper, The Sentinel), THQ Director, Fiction Development. Production of the film will be managed by Universal Cable Productions.
About Red Faction: Origins
Twenty five years have passed since Alec Mason led the Martian Colonies to freedom…and ten years since vengeful enemies killed his wife, kidnapped his daughter Lyra, and left a broken hero in their wake.

Jake Mason, Alec's last surviving son and a ranger in the Red Faction Militia, had never abandoned hope that somewhere in the raw outlands of Mars, his sister was still alive. Now, just as a powerful new enemy swarms across the planet, he's found her, only to learn that his long lost sister is one of them…a cold-blooded soldier sworn to destroy the Red Faction and conquer the planet in the name of a madman.

Jake must now battle the relentless regime and somehow reunite a family torn apart by war.
SyFy's had modest success with its original programming, with shows like "Eureka" and "Warehouse 13" finding loyal followings. "Red Faction: Origins" will likely be a two-hour pilot movie aiming to test the waters for an ongoing series.
There's more than profit driving adaptations like this "Red Faction" movie, though. Seeing a property move from game console to TV screen soothes an insecurity for game companies that tells them that their offerings can stand shoulder-to-shoulder with other media experiences. The hope, of course, is that "Red Faction" doesn't wind up being a transmedia also-ran, next to shows like the WB's "Birds of Prey" which originally cam from comics. It'd be interesting if the show digs deep into the radical political subtext that the "Red Faction" games dances around. Overly safe network programming makes such a take seem very unlikely, though. No matter what the shape "Red Faction" takes on SyFy, it should provide a nice bump in awareness when the "Red Faction Underground" game hits in the same month.