British Sea Power in Favor of "Mad Max"-Style Governments, Wild Wolves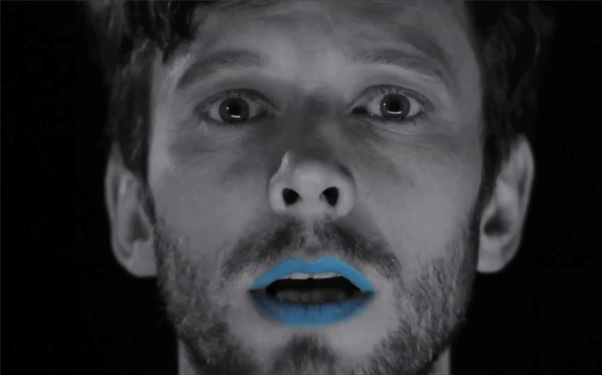 Posted by Brandon Kim on
Noble, Yan and the lads of British Sea Power chatted with Contact Music about their record "Valhalla Dancehall" and had a few choice things to say, not least of which came from a roadie of theirs named Paul who chimed in about the name of the accompanying "Zeus" EP — which has nothing to do with the Greek God.
It's named after their van you see. "And the van was named Zeus after a Sunderland based lager that was really cheap," Noble explains, "Zeus Lager."
Paul couldn't let it go there, launching into the full story about how his friends would always meet up to drink Zeus together. "And they'd all put a bit of money in, you know, everyone chips in. But on one occasion, this one lad didn't put in." the roadie said. "So my friend, shit in his own hand, and wiped it on this lad's face." That didn't phase the cheap fellow though, who just continued to sit there and drink the Zeus with the shit on his face. "And that's why my van is called Zeus. From then on, anything that was considered 'good' was 'Zeus.'"
Brilliant. Here's another nice exchange they had that provides a window to the band's politics:
Recently, you've been quite vocal in your opposition to the privatisation of some of Britain's forests. If British Sea Power had its own political party, what would be in your manifesto?

Noble: I'd just make things fair.

Yan: I'd just bring in a sort of 'Mad Max' style system of government. I'd have special gangs that look after the forests. I'd bring back nuclear power.

Noble: I'd bring back wild wolves.

Yan: Nuclear power and more wolves. More power and more danger. Forget oil, I'd just have nuclear power.

Noble: You have to understand that this plan of government is very much in its infancy. Very basic at the moment. But yeah, this current government, I mean, they've done a few good things I suppose. I mean, they've realised there's a big debt and that we could end up going the way of Greece.

Yan: But they're doing it all wrong though.
Read the full interview here. But before you do, here's a video the band release today called "Living Is So Easy," the first single from "Valhalla Dancehall" which is due out January 10th on Rough Trade.