Prepare Yourself For "The Room" in 3D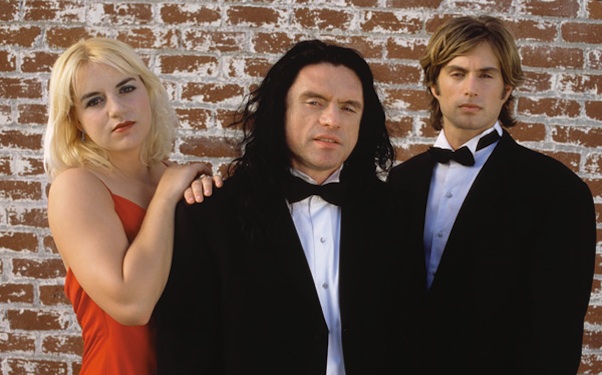 Posted by Matt Singer on
Oh hi, IFC News readers! Tommy Wiseau, the director of modern cult sensation "The Room," spoke with Entertainment Weekly about his desire to rerelease his film in 3D, sometime in 2011 or 2012:
"'The process is very detail-oriented,' said the actor-writer-director. 'But we want to do it because I'm obsessed about 3-D right now, if you ask me…My bottom will have to be in 3-D because I'm not changing anything,' he explained. 'So you'll be very close.'"
Oh good. "Room"-ies know that Wiseau shot his film with two different cameras simultaneously: a 35mm film camera and an HD video camera. Why? The man himself explains in this interview which was originally found on "The Room" DVD. His explanation begins four minutes and twenty-seven seconds into this clip:
Behind the scenes footage on "The Room" DVD shows that Wiseau didn't just shoot a scene with one camera then swap in the other: he had a rig built that housed the 35mm and the HD cameras side-by-side, and he shot them both simultaneously the entire film. He claims he that because he didn't have "sufficient information" and was "confused about these two formats." Bull. Wiseau, visionary genius of cinema that he is, saw the 3D revolution coming and invented his own poor's man process with two slightly off-set cameras. So what if they're totally different stocks? That's how they shoot 3D, right? He was ahead of the curve and now he's ready to cash-in.
Will it work? Almost certainly not. Which makes it the perfect 3D for "The Room." Head over to EW.com for the full interview, which includes additional tidbits on a future "Room" Blu-ray and Wiseau's plans for a follow-up film.