Nick Cave Explains Why What Women Say Is Kind of Irrelevant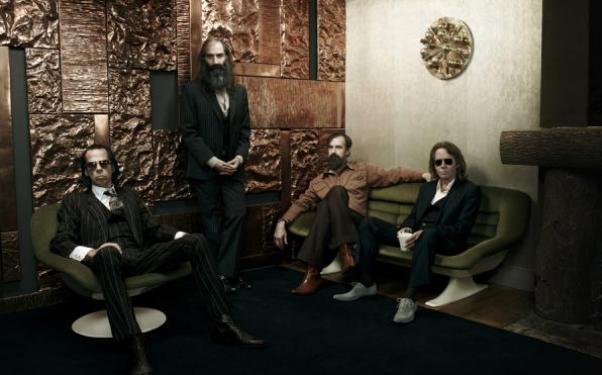 Posted by Brandon Kim on
Before you get up in arms, Nick Cave was talking about what goes on in a man's mind when he said, "Women don't have the authority because they don't know what goes on in a man's head, so largely what they say is kind of irrelevant." Truly, it would be folly to go around claiming to know exactly what goes on in a woman's mind, as a man, or removing gender from it entirely, anyone's mind that isn't yours.
Cave was also speaking to a woman, reporting for Vulture, so maybe he was pushing her buttons a bit — he does that in interviews. "I'm not a misogynist, so you can dispense with that," Cave said. "I think I've done wonders for the feminist movement. I get criticized for a lot of what I write about, but as far as I'm concerned I'm actually standing up and having a look at what goes on in the minds of men, and I have the authority to talk about it because I'm a man."
He certainly is. But he caves to his wife, ultimately, on his facial hair. He told the story about losing his iconic moustache:
Two Christmases ago. I'd flown to Australia. I had very, very bad jet lag. It's a special kind of jet lag when you fly to Australia; it weakens your resolve. My wife had been on me for a while about getting rid of the fucking mustache and I'd dug my heels in, as you do. I'd come off the plane, been in the bathroom, and she came in with a razor and said, "It's time to get rid of it" and I said, "Oh, all right then."
Recently, Cave has been taking a break from the Bad Seeds to give attention to the awesomely out of control, Grinderman. "There's something about the music that propels the show itself," he said, speaking on the difference between the two bands. "I don't feel responsible for it in the same way with the Bad Seeds, where I feel like I have to propel the music. I feel the other way around with Grinderman." Read the rest of the interview here.
Watch: John Hillcoat's Grinderman video: "Heathen Child."