MPAA Overturns "Blue Valentine"'s NC-17 Rating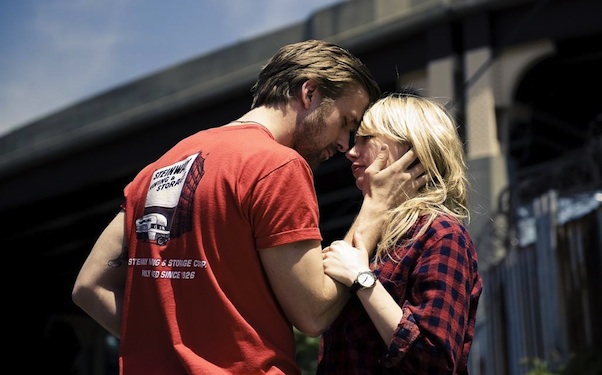 Posted by Matt Singer on
Things got significantly less blue around The Weinstein Company yesterday, when the Motion Picture Association of America's Appeals Board overturned the NC-17 rating the MPAA had previously bestowed upon TWC's "Blue Valentine." From the release reprinted on Deadline.com:
"The Classification and Rating Appeals Board today overturned the NC-17 rating given to the movie "Blue Valentine." The Classification and Rating Administration (CARA) had assigned the movie the NC-17 rating for "a scene of explicit sexual content." The film is now rated R, on appeal, for "strong graphic sexual content, language, and a beating.

"In the appeal brought by the Weinstein Company, the Appeals Board heard statements on behalf of "Blue Valentine" from Harvey Weinstein, Co-Chairman of the Weinstein Company, and Alan Friedman, Counsel to the Weinstein Company. The Classification and Rating Administration was represented by Chairman Joan Graves."
In her blog post about the appeal, indieWIRE's Anne Thompson says that Weinstein's defense of the film included "a Twitter petition with 3000 signatures… [and] journalists who weighed in on the issue, including The Los Angeles Times and Rolling Stone." She says Weinstein "also talked of a recruited screening he staged Wednesday night after which he polled the crowd of 260: 'What should this film be rated?' 80% said R, he told the board."
I can't believe the percentage was that low; maybe the screening was in Amish country or something. I saw "Blue Valentine" yesterday and could feel more strongly that the movie deserves its new R-rating. If I had children, would I bring them to it? Probably not. But that's not because the film is pornographic; in fact, "Blue Valentine"'s depictions of sex are so sad at times that I could see them having an abstinent effect on younger viewers. Plain and simple, "Blue Valentine" is a movie for adults, but the NC-17 rating only indicates a film is for adults in theory. In reality, it attaches a stigma to a movie that it's "dirty," and it automatically disqualifies it from playing in many theater chains and advertising in many media outlets. It's a scarlet two-letters-and-a-number.
"Blue Valentine" deserves better. The film was a labor of love for its director, Derek Cianfrance, who struggled for more than a decade to tell this story, and for its actors, Ryan Gosling and Michelle Williams, who do so much more in this movie than get naked and roll around in bed together. Thompson says in her blog that the sequence that earned "Blue Valentine" the NC-17 was "an intimate sex scene with implied oral sex" ( which definitely isn't implied, by the way). Was the scene, which is more explicit in terms of length than bare skin, necessary to the movie? Actually, yes. "Blue Valentine" is about the rise and fall of a marriage, and the way the couple interacts with each other physically at the various stages of their lives is absolutely essential to revealing the state of their relationship.
But let me say this: even if the scene was just a bunch of mindless T and A thrown in for sexual effect, I don't think it was graphic enough to warrant an NC-17 in the first place. The 2006 IFC original documentary "This Film is Not Yet Rated" about the MPAA and their fakakta ratings noted how bizarrely biased the organization has historically been against female pleasure. The scene in question features no graphic nudity, but it does show a woman enjoying sexual intercourse with her lover. Apparently that's a lot worse than a woman being rocket-propelled by a geyser of semen.
At least "Blue Valentine" got the R-rating it deserves. Now when I encourage people go seek out one of the best films of 2010, there's a much better chance they'll be able to find it.