Most Viewed YouTube Video Of 2010 Is The "Bed Intruder Song"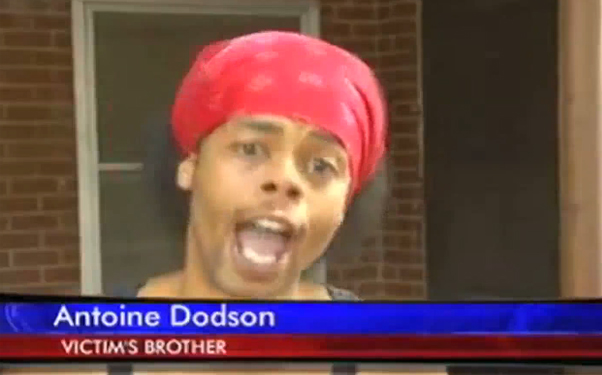 Posted by Brandon Kim on
When Kelly Dodson was "attacked by some idiot from out here in the projects," it was no laughing matter, but watching her brother come on all strong and crazy on the local Huntsville, Alabama news piece afterward was one of the most entertaining events of the summer. Over 20 million people have watched it on YouTube too and Antoine Dodson was an overnight hero.
Still, that clip is dwarfed by the musical parody/tribute piece by Auto-Tune the News called "Bed Intruder Song." Vulture points out their cumulative views are over a staggering 60 million, and according to YouTube Trends the video takes the top spot of viral videos for the year.
If you haven't seen this yet, congratulations for having more important shit to do, but remember, hide your kids, hide your wife and hide your husband cuz they're rapin' errbody out here. You don't have to come and confess, we're lookin for you, we gon find you, we gon find you.
Original footage:
Auto-Tune the News' "Bed Intruder Song" 2010 viral video winner: