Micheal Cera Plays Bass For Real With Mister Heavenly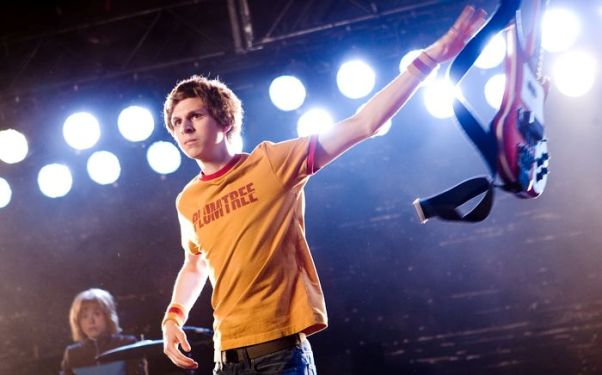 Posted by Brandon Kim on
Mister Heavenly is the modestly named new band comprised of Modest Mouse's Joe Plummer, Islands' Nick Thorburn, and Man Man frontman Honus Honus, aka Ryan Kattner. They just played their debut show Tuesday night in Seattle and then hit Portland Wednesday night, each time joined by Michael "Scott Pilgrim" Cera on bass.
Cera's really going all out for indie rock type casting, after his roles in "Nick and Norah's Infinite Playlist" and "Scott Pilgrim." And don't forget his admittedly adorable duet with Ellan Page in "Juno." It seems to be working out pretty well.
As for his role with Mister Heavenly, he's slated to join them on their entire first tour, but it's not clear that he's an official member of the band. "They call their genre 'doom-wop' — 'low frequency, extremely slowed-down music atop traditional doo wop harmonies,' Nick Thorburn explained to The Guardian, "'or something."'
Pitchfork turned up some video of the Portland show, featuring Cera in a knit cap and band that looks like they'll be selling out a few venues.