John Lennon's Last Interview Finally Published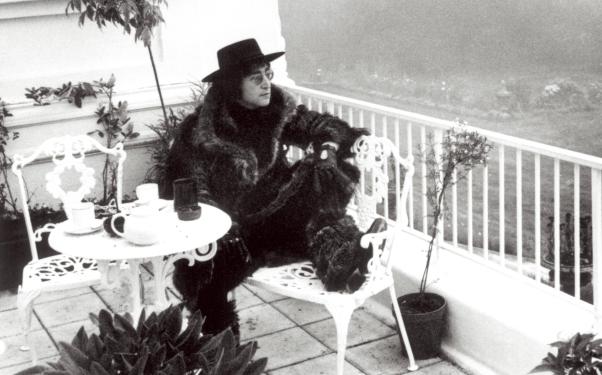 Posted by Brandon Kim on
Three days before he was killed, John Lennon spent several hours doing an interview with Jonathan Cott for Rolling Stone, but it was never published until now. Commemorating the 30th anniversary of Lennon's death, the interview appears in the current issue and there are audio clips online here.
I just transcribed some of the interview fast and loose with no rewind, so forgive any mistakes in the following:
"The hardest thing is facing yourself. It's easier to shout revolution and power to the people than it is to look at yourself," Lennon told Cott.
Then, agitated over so called "little turds," as well as misgivings about his own youthful hypocrisy Lennon went off about the ignorance of blame without taking responsibility for your own actions. "When I was younger, I used to think that the world was doing it to me and that the world owed me something and either the conservatives or the socialists or the fascists or the communists or the Christians or the Jews… were doing something to me and when you're a teeny bopper that's what you think," he said.
"I'm 40 now, I don't think that anymore because I found out that it doesn't fucking work. The thing goes on anyway, and all you're doing is jacking off… but one has to go through that," Lennon admitted. "Most assholes just accept what it is anyway and get on with it, right? So for the few of us who did question what was going on, I have found out personally, not for the whole world, that I am responsible for it as well as them. I am part of them, there's no separation. We're all one."
[Vulture]