Indie Games Winter Uprising Starts on Xbox Live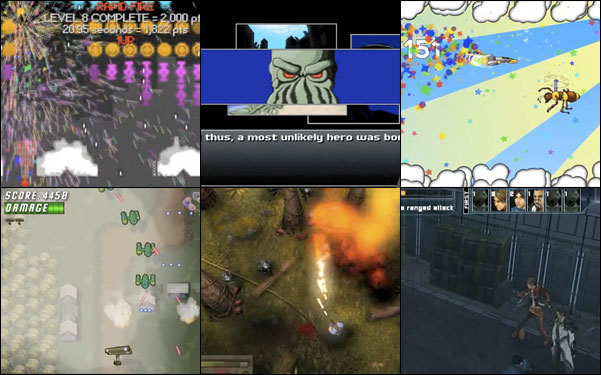 Posted by Evan Narcisse on
Indie developers already toil in relative obscurity when compared to the folks who lead the charge on big-budget AAA video games. But when it comes home consoles, the climb to recognition is even steeper. For every "Limbo" that Microsoft anoints and promotes as a sign of indie street cred, dozens, maybe even hundreds more languish on the fringes. An indie like RadianGames makes a great game like "Inferno," only to have to elbow its way past calculating, derivative cash-in crap. Worse still, when Microsoft re-designed its navigation dashboard to prep for the launch of Kinect, it became nearly impossible to even find the Xbox Live Indie Games channel for a while. That situation got better, but its sting lingered.
That frustration spurred a group of indie devs to band together for the first ever Indie Games Winter Uprising. Here's a snippet of their manifesto:
"If you thought that the Xbox Live Indie Gamesservice was just filled with massage apps, clones, and garbage, think again! We are fighting back against mediocrity and lameness in the best way we know how – by releasing amazing games!"
The Uprising started today and participating developers will be slowly rolling titles out over the next few weeks. Best of all, some of the games will be as cheap as 80 Microsoft Points, or one American dollar. Head on over to indiegames-uprising.com for a full list of games and devs.