Guillermo Del Toro Announces "inSane" Video Game Trilogy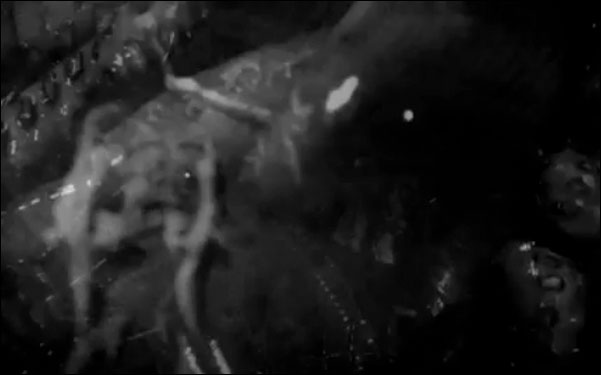 Posted by Evan Narcisse on
This past Saturday at the Spike Video Game Awards, acclaimed director Guillermo Del Toro finally unveiled the first glimpse of the game project that he's partnered with THQ on. True to his horror proclivities, "inSane" looks to be a scare-centric intereactive experience. Here's the announcement that went out today:
To be developed by Volition, Inc.®, inSANE will deliver an unprecedented cinematic experience while redefining storytelling in gaming. The first chapter in the series is expected to launch in 2013.

Del Toro will serve as external creative director for the games, working closely with THQ Executive Vice President, Core Games Danny Bilson, THQ Director of Fiction Development Paul DeMeo and THQ's Volition, Inc. studio on the development of the trilogy. In addition, THQ and del Toro will collaborate on potential transmedia projects surrounding the inSANE games.

"THQ is committed to creating great games by identifying the world's most talented artists and providing them with the creative support to design innovative game play experiences," said Bilson. "Guillermo is not only an incredibly gifted writer and film director, but also an avid gamer, and we are excited to bring his talents to our medium. We are confident his unique point of view will create visually stunning adventures, filled with rich and rewarding game play."

"With this new series of videogames, I want to take players to a place they have never seen before, where ever single action makes them question their own senses of morality and reality," said del Toro. "THQ and Volition, Inc. are equally excited to make this vision of a completely new game universe into a reality."

THQ will own the intellectual property rights to the inSANE games, and del Toro will hold the rights to any filmed entertainment products.
Volition's one busy studio. In addition to "inSane," they're also working on "Red Faction: Underground" — the follow-up to the game I'm currently playing in A Level A Day — as well as "Saints' Row 3," the next installment in their open-world urban crime action series. That's a huge workload of AAA games for one studio, and even though "inSane" isn't due until 2013, one hopes the quality doesn't wind up suffering in any of the titles.