Grizzly Bear Underscores "Blue Valentine"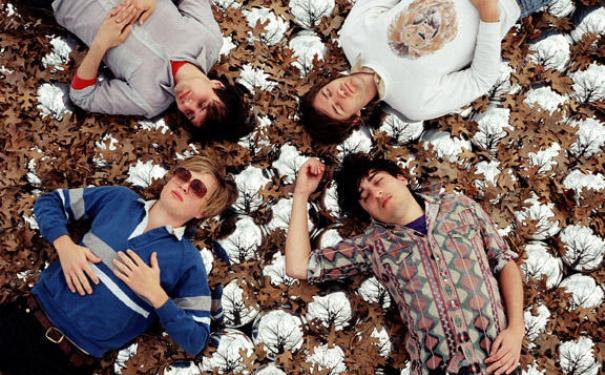 Posted by Brandon Kim on
Director Derek Cianfrance always wanted Brooklyn's Grizzly Bear to score his film "Blue Valentine," but it wasn't quite meant to be, at least not technically speaking. Grizzly Bear's Ed Droste told Variety, "Derek contacted us about three years ago. We were really excited. We were between albums, and we were ready. They hadn't shot yet, and we couldn't compose without seeing anything, so we were in a holding period."
But the band couldn't stay in a holding period indefinitely with a new record coming out, 2009's "Veckatimest," and they had to move on. "We're not professional movie-scorers," Drost admitted. "We haven't done it before, and we knew it would take a long time for us… It was such a bummer."
However, the band's songs ended up as at least half of the soundtrack anyway, an underscore if you will. They handed their catalog over to Cianfrance and told him to use whatever he wanted. "We said, 'You can have every album, take all our instrumentals, you can do anything you want,'" Droste explained. "We knew the budget was limited. The smallest fee you can think of was fine."
And so bits of Grizzly Bear songs including "Foreground," "Easier," "Granny Diner" "Lullaby," "I Live With You," "Alligator (Choir Version)" and "Shift (Alternate Version)" made up the soundtrack along with a little Dirt Bombs, Matt Sweeney, and a couple tunes by star Ryan Gosling, who is no stranger to making music (see Dead Man's Bones).
Although bummed they couldn't sit down and tackle a true score, the band seems pleased with the results, along with everyone else. "You don't know if any of it works until you put it up against the picture," Joseph Rudge, the film's music supervisor commented. "It just shows how well-produced their music is and how well it transfers over as a score."
Here's Grizzly Bear performing "Foreground," one of the tracks that was incorporated into the "Blue Valentine" soundtrack.