Exclusive Premiere: Charles Bradley "The World (Is Going Up In Flames)"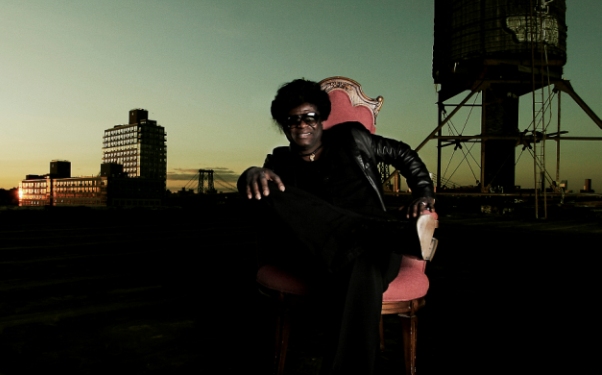 Posted by Brandon Kim on
Charles Bradley found his calling when he saw James Brown perform at The Apollo in 1964 and promptly began perfecting his moves at home with a broom-turned-microphone. But like his similarly influenced soul sister (and now label mate), Sharon Jones, he's spent most of the ensuing years just trying to get by — honing his sound between day jobs over the years from New york to Alaska.
Things changed for the raw soul singer when Daptone Records' mastermind, Gabriel Roth, saw Bradley playing in a Brooklyn club one night (going by the name Black Velvet) and it wasn't long before Roth had Bradley back at the studio cutting 45's with The Sugarman 3 and other Daptone players.
Bradley's signature hard hitting track, "The World (Is Going Up In Flames)," feels like a product of these times, but like his original inspiration, sounds more like it emerged from a moment in the mid 60's. This video for it, directed by Poull Brien was shot on the streets and rooftops Brooklyn where Bradley spent his childhood during that earlier era of upheaval.
Those shots with the bridge in the background were filmed on the roof of Dunham studios in Williamsburg where Bradley's debut record, "No Time For Dreaming" was recorded. The 62 year-old soul singer's backed by guitarist/producer Thomas "Tommy TNT" Brenneck and The Menahan Street Band — a heavy group put together from members of the Dap-Kings, Antibalas, The Budos Band, El Michels Affair, and Lee Fields and the Expressions. The album drops January 25th on Dunham Records, an imprint of Daptone Records.