Eminem Returns To Big Screen In "Southpaw"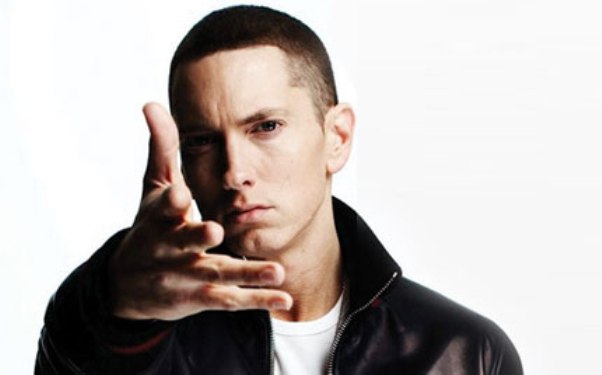 Posted by Brandon Kim on
It's been eight long years since Eminem starred in "8 Mile" with the late Brittany Murphy and surprised the hell out of everyone with how well he could act. He took home an Oscar for it too, for best original song. He returns to Hollywood now in a role being crafted specifically for the rapper (whose real name is Marshall Mathers III) as a "fast-rising welterweight boxer who brawls his way to the title, only to see his world crash down around him due to tragedy," reports Deadline.
The script is being written by "Sons of Anarchy" creator Kurt Sutter who was inspired by Eminem's real life story and recent album, "Recovery." "I know he's very selective and doesn't do a lot. But he shared so much of his personal struggle in this raw and very honest album, one that I connected with on a lot of levels," Sutter said. "He is very interested in the boxing genre, and it seemed like an apt metaphor, because his own life has been a brawl. In a way, this is a continuation of the 8 Mile story, but rather than a literal biography, we are doing a metaphorical narrative of the second chapter of his life."
When Sacha Baron Cohen, in Bruno guise, landed his butt crack on Eminem's face at the MTV Movie Awards last year, I was utterly convinced of the performance. Even after an MTV insider told me it was staged, it had been so long since I'd even thought of Eminem as an actor that I didn't believe him. His fury, his outrage was real.
"I love that the title refers to Marshall being a lefty," Sutter added. "Which is to boxing what a white rapper is to hip hop; dangerous, unwanted and completely unorthodox." The script is being written now and DreamWorks has already picked it up.