Don Cheadle Envisions Herbie Hancock And Jay-Z For His Miles Davis Biopic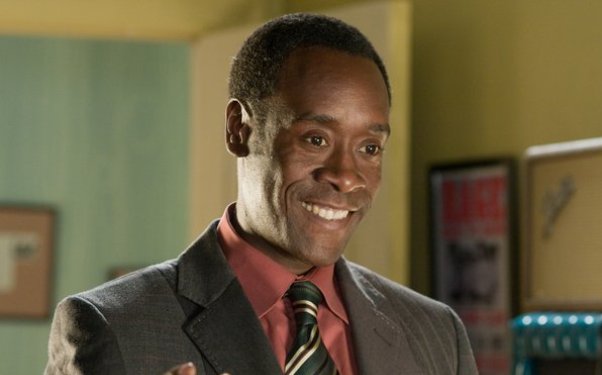 Posted by Brandon Kim on
Don Cheadle has big plans for a Miles Davis resurgence. Hearing his ideas for the biopic which Cheadle plans to both direct and star in, you almost get the sense that, more than making good film, his main motivation is to introduce the jazz legend to a new generation of fans.
"We just turned in the script and we're going to find some money to make this thing," Cheadle told The Hollywood Reporter. "Now is a good time, 10 years ago would have been a good time, and 10 years from now it will still be a good time to see a dynamic, entertaining movie that's wall-to-wall Miles Davis where the music will hopefully spark some desire to know more about the man."
Screenwriter Steven Baigelman emphasized this vibe, "You want to know everything about Miles Davis? There are books and documentaries — we wanted to create an interesting character for an audience today. Miles was at a juncture in his life where, if he didn't rediscover the art, he would die, and Don has this point of view about bringing in other hip-hop artists, to play with Miles Davis' music so the idea is for somebody to hear Jay-Z's version then turn to the original to learn more about Miles Davis."
The two haven't actually gotten Jay-Z on board yet, it's just musing about the possibilities, but you get the sense of where they would be heading with the music in what sounds to be the making of an unconventional biopic. "When Miles left this Earth, he was already working with Prince, Snoop Dogg understands the music. … Miles always wanted to do what was happening now," Cheadle said. "I think audiences are really sophisticated now and can understand that this is the kind of story that flips the biography on its head."
Herbie Hancock, who worked closely with Davis in the 60's as part of the Miles Davis quintet is confirmed to score the film if it goes into development.