"Dead Space 2": It's Okay to Be Scared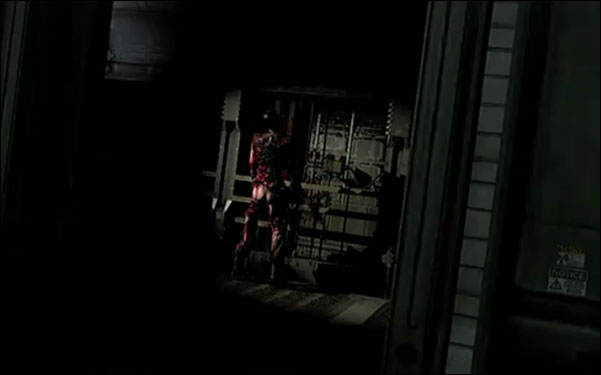 Posted by Neil Drumming on
Presumably, the "Get Caught Up" trailer below is for those of us who didn't complete Visceral Games' original "Dead Space," a first person action-horror kill-spree set in the dimly-lit, claustrophobic corridors of a hulking vessel chockfull of wicked-limbed, murderous Necromorphs jumping out at any opportunity. I'll admit it: That game scared the breakfast out of me. My frayed nerves refused to accompany me to the end, and, apparently, I'm not the only one who couldn't handle the terror. Even Steve Papoutsis, the game's executive producer, has been quoted as speculating that "Dead Space" was perhaps too frightening.
That said, this trailer's got me lamenting the epic events I missed due to chronic fraidy-cat-ness and anxious to climb back on board the USG Ishimura (or wherever) and face my fears. Beyond the jitters, DS2 seems poised to expand upon themes of religion — possibly the original game's most interesting facet. Also, putting protagonist Isaac Clarke's sanity at stake sounds like a promising new development.
It's a neat trailer — cinematic, comprehensive, and intriguing. I'm definitely planning to spend some time with the "Dead Space" demo this weekend. If anyone else has already delved into the game, I'd love to hear thoughts — especially if, like me, you came away from the first "Dead Space" experience with serious paranoia and an unfortunate neck twitch.