Dave Grohl Joins "The Muppets," Lady Gaga Still Just A Rumor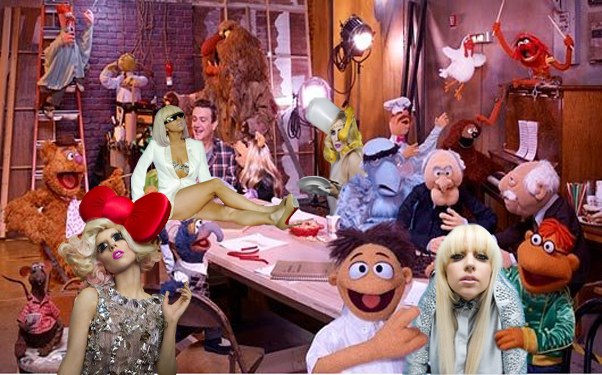 Posted by Brandon Kim on
The new Muppets flick continues to accrue a load of pop cameos. Dave Grohl is confirmed for a small part, joining Alan Arkin, Ricky Gervais, Billy Crystal, Zach Galifianakis, Jack Black and Jean-Claude Van Damme. The Foo Fighter will be covering for Animal — the crazed iconic drummer from the Muppet's house band, Dr. Teeth and the Electric Mayhem — while he goes to anger management treatment.
"Freaks and Geeks" star Jason Segel is writing and staring in "The Muppets" with director James Bobin ("Flight of the Conchords") at the helm. When asked about a cameo for Lady Gaga, Segal was unsure. "We're trying. I haven't heard if anything happened yet. This is breaking news!" he told MTV. "I'm being totally serious. We are hoping to get Lady Gaga, yeah, but we haven't heard anything yet."
While Grohl's been busy working on a new Foo Fighters record, Gaga has been making her own fetish "Crush" performances on tour with Santa dolls in place of small furry animals. Makes you wonder if she can keep it cool long enough for a cameo in a G movie without being a marketing liability.
Lady Gaga appears L-R from; "Hello Kitty Shoot" ladygaga.com, Publicity photo Interscope Records, "Telephone Video" still, Lady Gaga photo by Derrick Santini.