Clip Analysis: Video from the 1999 Independent Games Festival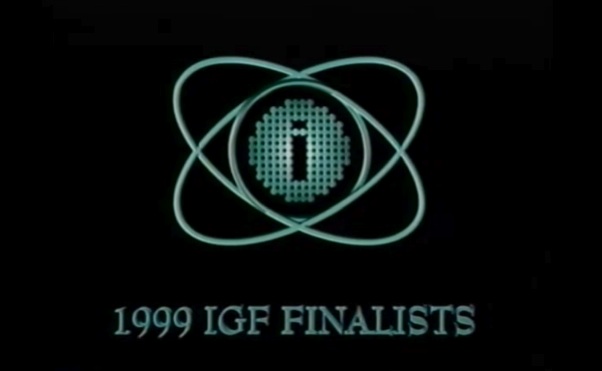 Posted by Evan Narcisse on
The Independent Games Festival's been going strong for more than a decade, showcasing the most exciting and innovative games development. And while everyone agrees that the current indie dev scene is vibrant, it's also got its own tensions and controversies, like "Who or what is indie?" and the degree to which it's acceptable that indie devs should tether themselves to console manufacturers.
But, all of that falls away when you watch the video below. It rounds up the finalists from the 1999 IGF and watching it kind of amounts to watching the baby steps of indie game developments and the fruits of those labors.
A few things are notable when watching the clip above:
You can still see a few of the hallmarks of the garage development scene of the 1980s and 1990s in the video. Certain titles bear the name of a single designer, which tends to happen less and less nowadays.
As far as I can tell, all the title are PC releases. That would make sense with the way that consoles were locked down 11 years ago. Though relatively small and obscure did show up, titles published on the original Playstation, Super NES or the Genesis were a lot more subject to the capriciousness of the Sony, Nintendo or Sega's approval processes.
The relatively straightforward FPS game is the biggest surprise here. While recent years have had first-person perspective indie games, they've been sparse and have almost always been wry commentaries on the tropes of the genre.
How many of these companies still extant? The only names I recognize are Vicarious Visions and Human Soft. The former's gone on to make big games for Activision, including the recent "Marvel: Ultimate Alliance 2" while the latter seems to specialize in licensed titles and handheld ports for portable platforms like the PSP. Neither has any recent original titles to their name.
The side-scrolling platformer genre-to which indie all-stars like "Braid," "Super Meat Boy" and "Limbo" belong-seems to be barely represented in the 1999 reel. "Boobies" looks like a hybrid jumping/flying game. The genre breakdown is fascinating, though: you've got a strategic vehicuar combat game in "MindRover," a real-time strategy game in "Resurrection," flight simulation with "BFRIS," third-person flight combat in "Fire and Darkness" and All of these trend towards either content or presentation styles that were once very popular but that you just don't see that much anymore, even in the indie space. That said, I might still give an updated version of "Fire and Darkness" a go.
Finally, this is one long-ass reel. Nine minutes is a long time to ask anyone to sit at an awards ceremony. As someone who's got a few GDCs under his belt, I'm glad this has changed.