Anna Calvi's "Love Won't Be Leaving" So Hot Right Now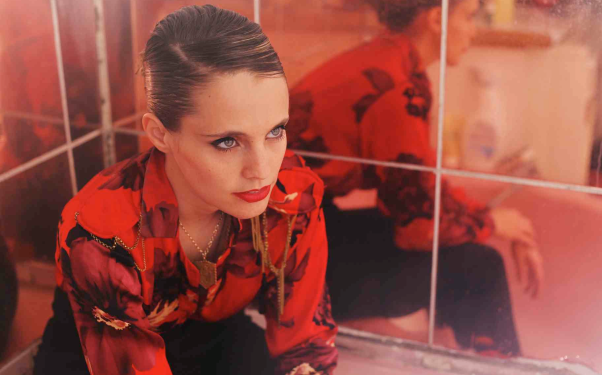 Posted by Brandon Kim on
Lust, loneliness, and devilry are a few of the things that Anna Calvi sings about, and indeed seems to physically exude from what I've seen of her so far. I was not lucky enough to witness this Londoner personally when she opened for Grinderman in Europe, but the videos below are proof enough to me that her debut record will be devastating when it's released on Domino, March 1st.
On first listen, Calvi is like some kind of resurrection of Edith Piaf and the operatic Maria Callas filtered through a dark, modern, feminine menace. She plays an electric guitar like it's an elegant weapon from a more civil era. It reminds me a bit of Jeff Buckley. She approaches the instrument from more a classical perspective, and almost likes her guitar to sound like something else entirely. "I wanted the middle-section to sound like the strings on a Hitchcock soundtrack," she says of her playing on "The Devil," one of the songs on her forthcoming debut.
Check her out performing "Love Won't Be Leaving," looking like she could be the angel that David Lynch is singing about lately to come and save him.
Her first single "Jezebel" is a Piaf cover. And you must see her in her attic, covering Leonard Cohen's "Joan Of Arc" without the words — just her alluring style of circular strumming and hypnotic fingering. Dear God.