"American Psycho" — The Musical?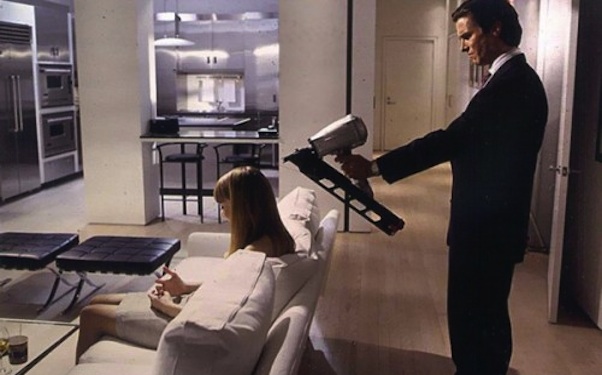 Posted by Matt Singer on
It feels like just last week I was writing about weird Broadway musical adaptations, possibly because it was just last week. In any event, The New York Post gave us a glimpse of possible addition to a future revision of that list: "American Psycho." Yes, the classic Bret Easton Ellis novel turned Mary Harron film about executives, executions, and admiring yourself naked in the mirror while having sex to the sounds of 80s pop will get the Broadway treatment in the near future. The man in charge of replacing the Phil Collins and Huey Lewis tunes with originals is Duncan Sheik, the recording artist who wrote the music for the Tony-winning "Spring Awakening." From The Post, his thoughts on the project:
"Think about Malcolm McDowell singing songs during 'A Clockwork Orange.' He sang 'Singing in the Rain'… Obviously, ['American Psycho' is] not for the people who want to see 'Elf.'"
A fair point, I guess, though they never made "A Clockwork Orange" into a full-on musical stage play either. Playwright Roberto Aguirre-Sacasa, who I know as a comic book guy and who is working on the musical's book, added "I think there's going to be a lot of blood." I'm envisioning a "Blue Man Group"-esque splash zone complete with panchos and getting giddy with anticipation.
As The Post points out, people loved "Sweeney Todd," a musical about a murderous barber. Then again, that's probably exactly what the investors in "Carrie: The Musical" said too. So we'll have to wait and see.