A Level A Day – "Red Faction: Guerrilla," Tutorial Level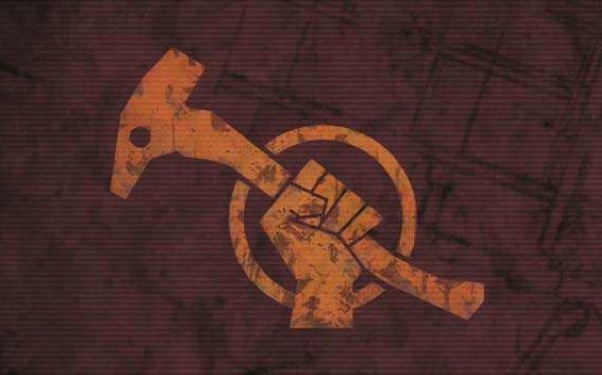 Posted by Evan Narcisse on
Truth in title, dear readers: A Level A Day will be my attempt to give my thumbs more exercise every 24 hours. ALAD will be part diary, part analysis and a smidgen of random observation on games that either slipped through the cracks or might deserve reconsideration. I won't promise to finish every game but I'll try to track what I think of as honestly as I can, so you'll at least know why I'm stopping a particular game.
Sunday, December 5, 2010: "Red Faction: Guerrilla, Tutorial Level"
I didn't play THQ's sci-fi third-person action title when it first came out. It crept out under my radar and I actually gave my copy away. And, yes, I did smack myself when it wound up being talked up by a bunch of my peers. The reason I'm going back to it is because it's available as part of the new OnLive service, which lets you stream video games from remote servers directly to your TV. Without an actual disc to play, OnLive gives me the chance to check out this sleeper hit.
"Guerrilla" comes as a soft reboot to previous Red Faction games, which started in 2001 and were well received. The one thing that made the games stand out was their Geo-Mod game engine that allowed for explosive deformation of the game world. With the tech developed by studio Volition, buildings weren't indestructible and you could blow holes through walls, creating new pathways and thus new strategies to engage the enemy with. So, it's clear that when THQ decided to go back to "Red Faction," they decided to focus on extrapolating this technical achievement.
The game's story focuses on mining engineer Alec Mason, who's journeyed to Mars looking for honest work alongside his brother Dan. An opening cutscene shows the brothers reuniting and then moves to Dan giving his just-arrived brother the lowdown on status quo of the colonized Red Planet. It's run by an oppressive military regime called the EDF. "We're under martial law here. Prison Camps, torture, death squads… people need something to believe in." As they drive, they watch people being the EDF breach a suspected Red Faction stronghold and then later line people up against a wall. "Forget the propaganda. 'Free Mars' is over," brother Dan says. (This is referring to the aftermath of "Red Faction 1.")
At Dan's house-which is basically a trailer on red, dusty terrain-some mysterious visitors pull up. Alec watches from afar and them remarks to his brother that he's seen the woman before. Dan waves him off, but the woman in question was on a wanted poster displayed at the checkpoint. Think she's important?
The gameplay basics start getting introduced right away. Alec wields a sledgehammer that can destroy most any structure and you have to bring down a research tower and abandoned lab of deceased scientists. Destroying stuff generates scarp, the economy of the game. I've also got explosive charges that stick to stuff. Anything you throw 'em on blows up real good. As I'm going about the 'sploding and smashing, Alec confronts his brother about the girl, to which Dan says "You know what's going on. The Red Faction could use a guy like you." The rest of the exchange goes like this:
Alec: "To do what? What are you people doing out here?"
Dan: "Whatever it takes."
Alec: "I'm not a terrorist, Dan"
Dan: "You think I am? The EDF are wiping out towns… Alec, we need help!"
Alec: "You got me into enough trouble earthside. I just wanna do honest work here."
Dan: "That's what we're fighting for! If we don't resist, they'll take everything."
Alec: "Enough."
Dan: "You'll see I'm right about this."
An EDF gunship swoops in to arrest Dan and before they even move to run, he gets shot down. This miserable turn of events just incites me to play even further and, even if this intro sequence feels a bit by-the-numbers in terms of how it introduces gameplay mechanics, "RFG" sports one of the best opening levels in recent memories.
It's funny to be playing "Red Faction Guerrilla" at the tail end of a year where "Medal of Honor" and "Call of Duty: Black Ops" have stirred up political controversies. Alec is basically getting caught up in a subversive anti-authoritarian underground and I'm getting the sense that game's going to great pains to tell you that you're doing the right thing. In the first "Red Faction" game, main character Parker was fighting against an evil corporation that was exploiting miners. (One of the game's sectors is actually named after Parker, who's gone down as a war hero.) At the end of the 2001 "Red Faction," The Earth Defense Force swept in to save the day. In the fifty years between "Red Faction 1" and "Guerrilla," it's EDF who are actually the bad guys. This turn of events suggest a continuity of oppression, if only incidental, between corporate and military entities. Even if it's accidental, most video games don't contain this much subtext. It makes the blatantly manipulative brother death almost palatable and incites me to wonder how much the game's going to appropriate radical-left political jargon.