12 Days of Judd Apatow: Day 2 The Ben Stiller Show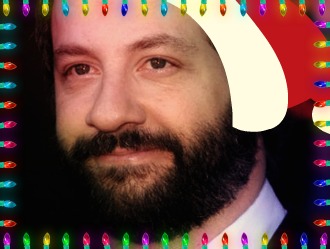 Posted by Melissa Locker on
Welcome to Day 2 of the 12 Days of Judd Apatow. While the traditional gift is a snowglobe, we're giving you some of our favorite clips of "The Ben Stiller Show" instead. Judd Apatow was a writer and producer of "The Ben Stiller Show", which aired on Fox from from September 1992 to January 1993. After cancellation, the series won the 1993 Emmy Award for Outstanding Writing in a Variety Series.The Emmy was well-deserved for the show's writers who include Patron Saint Judd Apatow, David Cross, Ben Stiller, and Bob Odenkirk. The show premieres on IFC, Jan. 5th at 10:30 p.m. ET.
The show starred Ben Stiller, Andy Dick, Janeane Garofalo and Bob Odenkirk, but was perhaps better known for its many celebrity guest stars, which included Sarah Jessica Parker, Colin Quinn, Garry Shandling, Dennis Miller, and, naturally, Flea from the Red Hot Chili Peppers. The show was also noted for its celebrity impersonations. Favorites include Ben Stiller as Bono and Tom Cruise.
To ring in Day 2 of the 12 Days of Judd Apatow, here are a few of our favorite sketches:
Drugs Are Bad:
U2: The Early Years
Ask Manson!
The Ben Stiller Show premiere on IFC