Yale Study: "Recreational Gaming Is Relatively Harmless"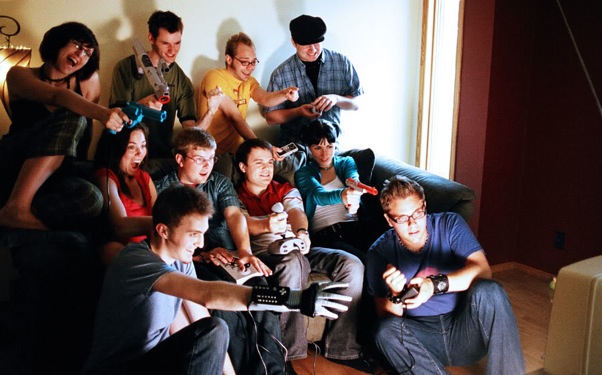 Posted by Evan Narcisse on
With the Supreme Court hearing on Schwarznegger v EMA, the public consciousnessjust rounded yet another bend on the perpetually winding road of video game demonization. Part of the argument that politicians like Leland Yee use to back their alarmist logic is the constant imminent threat video games pose to our children.
Now, a new study by researchers at the Yale School of Medicine suggests that video games may not be so deleterious after all. Professor Rani Desai and her partners surveyed more than 4,000 young people about their gaming habits and how they relate to their health and wellness behaviors. Surprisingly, aberrant social behavior was found to be more prevalent in girls who game regularly than in boys. From Yale's Public Affairs site:
They found that 51.2% of the teens played video games (76.3% of boys and 29.2% of girls). The study not only revealed that, overall, there were no negative health consequences of gaming in boys, but that gaming was linked to lower odds of smoking regularly. Among girls, however, gaming was associated with getting into serious fights and carrying a weapon to school.
As for the claims of addiction that dog video games, only 4.9% of the sample group gave answers that suggested they had problems controlling their usage. This study probably won't quell the outcry from hyper-anxious pundits who see video games as a socio-cultural boogeyman. But what it points towards is far more important than that. The work of Dr. Desai and her colleagues places video game entertainment–and the problems that it may sit next to–in a more well-rounded context, instead of blaming games as the root cause for behaviors like drug use, depression or fighting. It may be comforting to pin troubling tendencies on a game a kid might be playing but that kind of thinking doesn't get to the core of what might be wrong. Children deserve better than that.