Chart: Which Feel-Good Brit Flick is Right For You?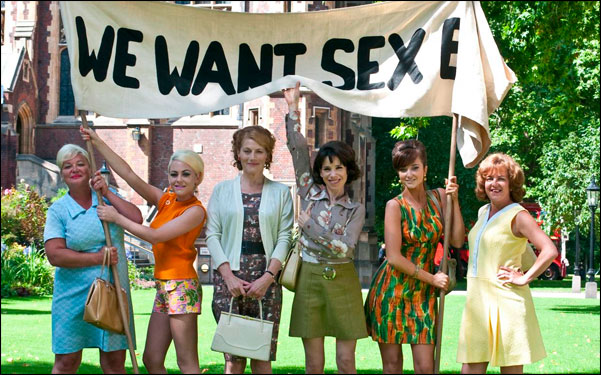 Posted by Alison Willmore on
Nigel Cole's "Made in Dagenham" is the latest installment in that sturdy genre the London Times' Kevin Maher once shortened to "FGBF": "The Germans have given us the paranoid depths of Expressionism, the Italians created Neo-Realism," he sighed. "The French have perfected brooding Melodramatic Existentialism, while the British bask in the bathetic glow of a plucky little yokel, a couple of nude scenes and a happy-clappy sing-song finale."
Like it or not, the FGBF trundles on, picking up award nominations and providing a safe, soft-cornered option for when you end up watching a movie with your parents over the holidays. "Dagenham" is a perfectly acceptable example of a FGBF, based on a true story, its well-acted uplift shot through with some authentic threads of economic alarm but never, of course, an unhappy ending. Here's a guide to some of the other FGBFs that have rolled through the art houses over the last two decades.
*A British production, even though it's technically set in Ireland.