What To Watch On IFC: November 29-December 30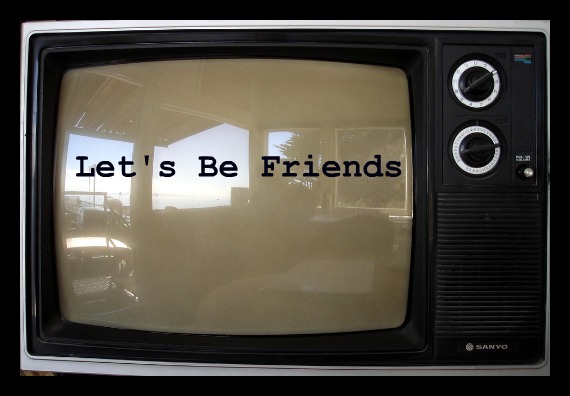 Posted by Melissa Locker on
The Thanksgiving leftovers are dwindling. December is nigh. Hanukkah starts soon and the Christmas shopping season is upon us. That means every time you step foot in a mega mall, local coffeeshop, independent bookstore, or car wash you will be serenaded with Christmas carols. The carols will range from muzak to hip hop to hipster, but they will, for the most part, be terrible. Don't risk getting infected with an alt-polka "Oh Holy Night" earworm and instead stay inside watching IFC. 100% Muzak free.
Here's what to watch this week on IFC:
Monday
We are still unwrapping new-to-us episodes of Undeclared every Friday night at 11 p.m. ET. Then on Mondays you can watch it live with IFC's own Matt Singer. Tune in Mondays at 11 p.m. ET at ifc.com/ifc-live and do your best Statler or Waldorf impersonation among friends who will truly appreciate it.
Tuesday
Welsh rockers Lost Prophets are bringing their hard rocking ways to 360 Sessions. Here's the video for their single "Last Train Home". Turn it up loud! Unless you're at work.
Wednesday
Between Chuck Norris in Good Guys Wear Black at 8:25 p.m. ET and Jason Statham in London at 11 p.m. we are kicking Hump Day's butt. Better the bottom than the face.
Thursday
All hail Guillermo Del Toro! His darkly beautiful fairytale Pan's Labyrinth airs at 11 p.m. ET.
Friday
After tuning in for the latest installment of Undeclared at 11 p.m. ET, get your Ken Russell fix when Gothic airs at midnight. With Gabriel Byrne, Julian Sands, and Natasha Richardson, you will be spending your Friday night in excellent company.
Saturday
Put on your finest leather pants and saw off your shotguns, because we are showing Mad Max at 8:30 p.m. ET.
Sunday
Do your Darren Aronofsky homework before seeing "Black Swan". To help you wow your friends with your in-depth knowledge of his oeuvre, we are showing Requiem for a Dream at midnight ET.