What to Watch on IFC: November 22 – November 28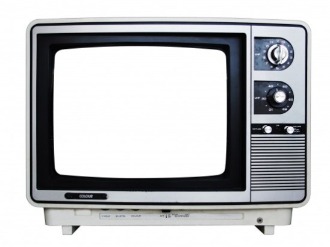 Posted by Melissa Locker on
It's the end of November, which means we are all counting down the days and hours until Thanksgiving, or as we call it around the office Elastic Waistband Day. Thankfully, we have a lot of great television to help you wile away the hours until your plate is filled with turkey (or tofurkey, no judgment), potatoes, cranberries, and pumpkin pie. All washed down, of course, with copious amounts of ThunderMuscle. What? Nothing says Thanksgiving like energy drinks. It's what the pilgrims used to row here from England on the Mayflower.
Before you leave for your trip over the river and through the woods to grandmother's house, while you overeat, and during digestion, here's what to watch on IFC:
Monday
What will you be watching on Monday? Undeclared, of course. IFC's Matt Singer and his off-screen sidekick Will, host our weekly Watch It Live. Tune in tonight to discuss Lloyd (Charlie Hunnam) and his sex life. Or, you know, Steven and the couch. Tune in to IFC Live at 11 p.m. ET.
Tuesday
Award-winning British R & B artist, Craig David, stops by 360 Sessions on 9:30 p.m. ET. David plays an exclusive set of songs from his new album and talks about his life at university, his home in Hampstead, and, of course his music. Here's his track "Insomnia" to get you in the mood:
Wednesday
It's the busiest travel day of the year, so stay away from planes, trains, and automobiles and watch the Kids in the Hall. To get you in the holiday spirit, we're showing their mini-series Death Comes to Town beginning at 4:35 p.m. ET.
Thursday
Happy Thanksgiving. Avoid your family by watching IFC all day. The pilgrims would want you to. We have Calendar Girls at 2:35 p.m. ET. (Is that the right feel-good Brit pic for you? Find out.) Heathers at 8:25 p.m. ET and Thank You For Smoking at 11 p.m. ET. You can thank us later.
Friday
Nothing says Black Friday like Hollywood hookers. Put down the credit cards and unwind from all those bargains with a plate of leftovers and Vice Squad at 8 p.m. ET.
Saturday
Tired of your relatives yet? Turn on Hostel tonight at 9:45 p.m. ET and just, you know, day dream.
Sunday
We have back-to-back episodes of Undeclared starting at 1: 15 p.m. ET and running all day. Don't forget to keep an eye out for special guest stars.