What to Watch on IFC: November 15 – November 21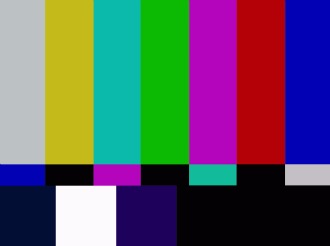 Posted by Melissa Locker on
Thanksgiving is fast approaching, the weather is getting colder, it's time to settle in for winter. We are here to help you hibernate with a line up of shows stretching from new episodes of Judd Apatow's gimlet-eyed look at college life in Undeclared to a Larry Clark double whammy with Another Day in Paradise and Bully. We're also showing mini-marathons of your favorite comedies including The Whitest Kids U'Know, Monty Python's Flying Circus, and Arrested Development. So crack open a ThunderMuscle, jump on the treadmill, and watch the pretty pictures on IFC.
Here's what to watch this week on IFC:
Monday
Need someone to laugh at your brilliant insights into the mind of Steve? Want an audience for your pithy one-liners about dorm life? Watch Undeclared live with IFC's Matt Singer and Will Weinand. Tune in at 11 p.m. ET and join in the conversation on IFC Live.
Tuesday
At 9:30 p.m. ET Jay Sean takes us on a tour of memory lane and gives an intimate performance of some of his biggest hits on 360 Sessions. Here's on of our favorite tracks:
Wednesday
In this episode of Indie Sex, the documentary series takes a look at one of the most taboo subjects to hit the silver screen: Teen sexuality. Indie Sex: Teens presents the history of from Splendor in the Grass to Kids to Thirteen. The education starts at 11 p.m. ET.
Thursday
Speaking of Kids (see above), director Larry Clark followed his controversial hit with the equally controversial Bully, which airs tonight at 11:30 p.m. ET. The based-on-real-events film follows the brutal and graphic murder of a psychotic bully whose victims finally had enough.
Friday
Safe to assume the Lonely Planet guide left out a review of Eli Roth's Hostel in their tour guide of Europe. For good reason, too. No wonder, no one wants to stay there, but everyone wants to watch what happens. Hostel Part II airs at 8:25 p.m. ET.
Saturday
Stay home all day with our Three Stooges marathon from 9:45 a.m. ET until 12:30 p.m. ET. Then stay home all afternoon with back-to-back episodes of Monty Python's Flying Circus from 12:35 p.m. ET to 5:45 p.m. Et. Then you may as well stay home and watch Oscar and Lucinda at 8 p.m. ET.
Sunday
Mickey Rourke teams up with Tupac Shakur in Bullet at 8:25 p.m. ET. Here's the trailer, but really, it has Tupac and Mickey Rourke, what else do you need?