What to Watch on IFC: November 9 – November 14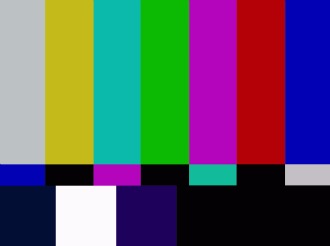 Posted by Melissa Locker on
Much like Garfield, we hate Mondays. So we're starting this week on Tuesday. Please send lasagna. The end.
As usual, there are a lot of great things to watch on IFC this week. We have movies ranging from Mrs. Dalloway to Spirited Away to Open Water 2 and our original programming like The Grid, The Increasingly Poor Decisions of Todd Margaret, and 360 Sessions. Throw into the mix marathons of The Three Stooges, The Whitest Kids U'Know, Monty Python's Flying Circus, and the Dead Set zombie fest and you should just throw away (er…e-cycle) your remote control because you'll be watching all IFC all the time.
Here's what to watch this week on IFC:
Tuesday
A cross country crime spree starring Renee Zellweger and Gil Bellows? Um, yeah. Love and . 45 airs at 7:45 p.m. ET
Wednesday
Just because Halloween is over doesn't mean we can't continue to express our love of the undead. Zombie love is timeless and eternal. Five back-to-back episodes of Dead Set start at 5:05 p.m. ET.
Thursday
Slip on your Vans and your protective head gear to start practicing your goofy foot ollie kick flips because the Lords of Dogtown is airing at 5:55 p.m. ET.
Friday
Meet the incoming class of the University of North Eastern California in Judd Apatow's hilarious look at the life of a freshman in Undeclared.
Saturday
It's Saturday and the last thing you want to think about is the office, so instead think about bringing down your job Office Space-style. Your inspiration starts at 10:15 p.m. ET.
Sunday
When Death is not playing chess, it can be pretty funny. The Kids in the Hall prove that to be a fact in their mini-series Death Comes to Town. Catch up with Death with back-to-back episodes beginning at 2:30 p.m. ET.