Watch: The Tallest Man on Earth's "Love is All"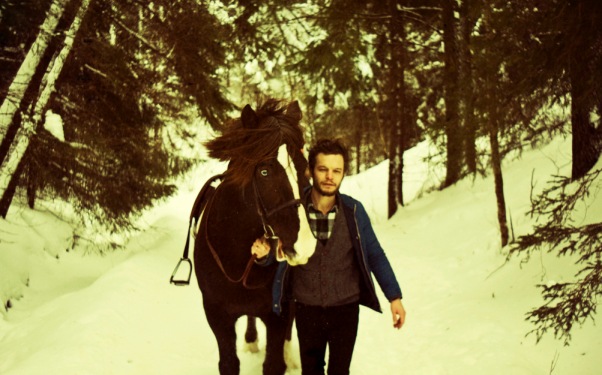 Posted by Brandon Kim on
Swedish folk singer, Kristian Matsson, aka The Tallest Man on Earth (not to be confused with one of those giants in China or Turkey) just released this video for "Love is All" from his album "The Wild Hunt." It's all about vintage nostalgic in the form of Super 8 footage assembled by director Johan Stolpe (who also took this photo) and set to Matsson's devastating melody.
Matsson, like Dylan reborn in Scandinavia sings, I walk upon the river like it's easier than land. Evil's in my pocket and your will, is in my hand, oh your will is in my hand. / I throw it in the current that I stand upon so still. Love is all, from what I've heard, but my heart's learned to kill, oh mine has learned to kill.
The Tallest Man on Earths new five-song EP, "Sometimes the Blues Is Just a Passing Bird," is due out November 9th on Dead Oceans.

Download the single: "Like the Wheel"