"Waiting For 'Superman'" Attracts Controversy For Its Statistic Issues and Staged Scene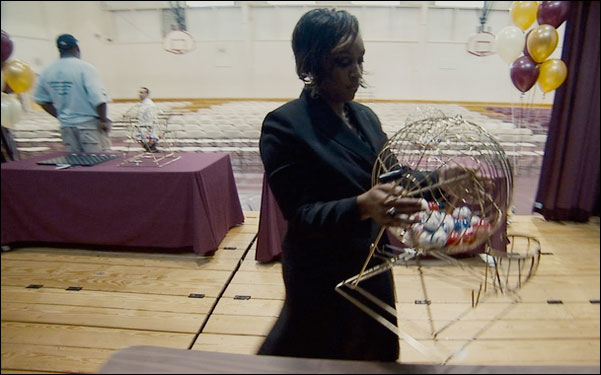 Posted by Alison Willmore on
While Davis Guggenheim's education reform documentary "Waiting For 'Superman'" is approaching $5 million at the box office, it's also attracted some serious criticism for its one-sided championing of charter schools as succeeding where public schools fail. The must-read (and most damning) piece on the subject comes from Diane Ravitch at the New York Review of Books:
The propagandistic nature of Waiting for "Superman" is revealed by Guggenheim's complete indifference to the wide variation among charter schools. There are excellent charter schools, just as there are excellent public schools. Why did he not also inquire into the charter chains that are mired in unsavory real estate deals, or take his camera to the charters where most students are getting lower scores than those in the neighborhood public schools? Why did he not report on the charter principals who have been indicted for embezzlement, or the charters that blur the line between church and state? Why did he not look into the charter schools whose leaders are paid $300,000-$400,000 a year to oversee small numbers of schools and students?
Now Sharon Otterman at the New York Times reports that a scene in the film in which one of the parents the doc follows visits and falls in love with Harlem Success Academy, through whose lottery she applies for a place for her son, was staged after the fact. Guggenheim "defended the scene as still being true to Maria and her desire to attend the school":
"In the case of Maria, we met her at the school but the cameras weren't there, so we asked her to go back and tour the school," Mr. Guggenheim said. "And as a filmmaker, I wanted to see her reaction to the school, and her genuine emotion. So that scene is real; her reaction, her talking to kids touring the school, is how she would play it."
As Otterman notes, "re-enactment and reordering has been part of documentary film-making since its start" (see: "Nanook of the North") but there is something a little queasy about this revelation, given how much of the film's emotional impact rests on the results of the long-shot journeys of a selection of hopeful parents and their lovable children. The film's ending, in which the families' fates are left to various charter school lotteries, is one of the most devastating things you'll see this year — why the need to load the dice? You have weeping children and their weeping single mothers, fer chrissake. The stakes are high enough.
[H/t to The Awl for the latter link.]