Todd Phillips Can't Stand This Snarky Headline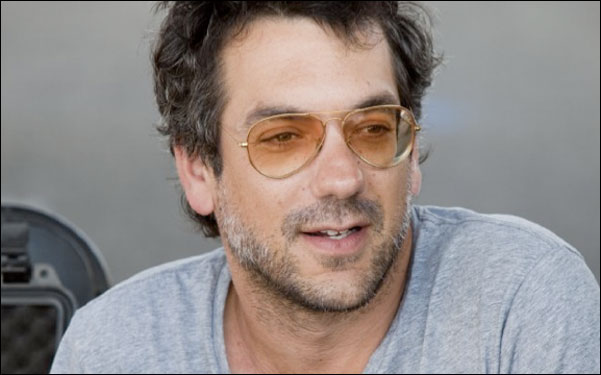 Posted by Alison Willmore on
Movieline critic Michelle Orange (who's also a contributor on this site) recently reflected on Justin Long's reciting of a particularly stinging line from her review of "Going the Distance" on a late night talk show, and about the realities of being a critic in general. And yesterday the site's contributing editor Mike Ryan has an interview with "Due Date"'s Todd Phillips in which the director claims the site's "tone is bizarrely hateful":
Honestly, I'm teasing, but you guys just hate every movie. So it's like, "Ugh, really, I have to do this and open myself up to some snarky, clever title?" You know what I mean? There are movie sites that love movies and there are movie sites that are just bitter people that just hate movies. I find Movieline to be in the latter.
It can be easy as a film journalist to feel like the people you're writing about don't or won't ever read you, right until one of them calls or confronts you on it (or, rarer, congratulates you about it). But when something like this happens several times in a row, it forces you consider how much this world is changing and how little separation there is now, thanks to the internet, to Google Alerts, Twitter, comment sections — the conversation can go both ways.
But I think Mr. Phillips is missing an essential point here, which is that no one gets involved in the thankless, exhausting, low- (or non-) paying career of film journalism unless they love movies, sometimes too much. Anyone who takes in the two to four new releases a week that's pretty standard for a working film journalist will end up sitting through a lot of mediocre to terrible crap, which then has to be written about. Every film writer wants to see something good, is dying to see something good, keeps at the job because of the promise of seeing something good. If Movieline tends toward the snark in its posts sometimes, it's also home to two insightful, incredibly talented critics in Stephanie Zacharek and Michelle whose work is always thoughtful and never needlessly snide.
It frustrates me to see comments like Phillips', even half-joking, which express a sentiment that's been amplified into a full-scale battle by a certain NJ-born filmmaker whose name I won't mention (three times and he'll appear in the bathroom mirror), because they imply that writers' negative opinions can't possibly be legitimate or honest, they must be born out of bitterness or resentment or jealousy or a personal grudge. Praise, on the other hand, is always taken at face value. When are we going to get to see a filmmaker brush aside a good review because it comes from someone who likes everything and can't possibly count?