The Director of "District 9″'s Creepy New Short Film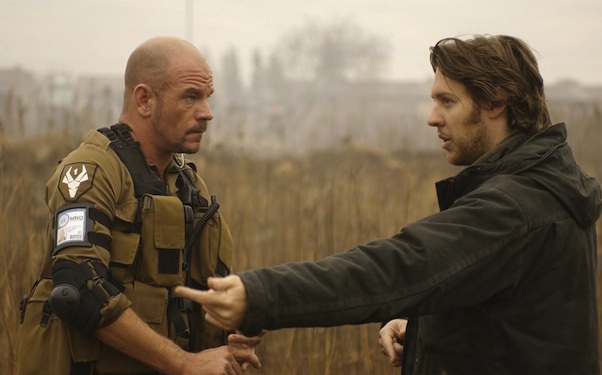 Posted by Matt Singer on
Via an eagle eyed reader, /Film found an intriguing video in the new digital edition of WiReD. It's a one minute short labeled only "Video By: Neill Blomkamp." Here it is:
Blomkamp is the director of last year's surprise sci-fi hit "District 9," and the short, which has no title and no obvious connection to any known existing project, certainly bears his skill with incredibly realistic special effects. Looking for clues, /Film's Peter Sciretta investigated the markings on that weird creature (which kind of looks like a pig, and thus makes the markings look like a brand, which suggests to me some kind of story about effed up experiments in genetically modified food as I'm blue skying here). The "18.12" refers to the issue of WiReD the short appears in and "AGM Heartland" was, apparently, a phrase recently trademarked by a Beverly Hills based production company.
/Film has Sciretta's full speculation as to what, if anything, this short is connected to. But more than as a tease of any future project, "Video By: Neill Blomkamp" represents a tease of the future of magazines (or whatever we'll wind up calling them). Look at the potential of this sort of format on a device like the iPad; not just for fiction filmmakers, but documentarians and journalists. Goodbye photo essay, hello video essay. The possibilities are really exciting. With or without mutant pig creature.