Susan Boyle's "Perfect Day" With Lou Reed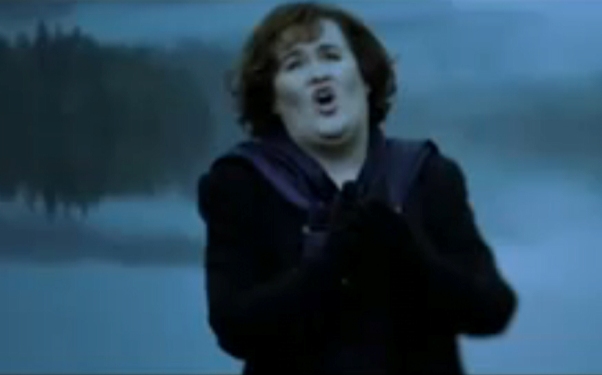 Posted by Brandon Kim on
Only a few months ago everyone's favorite UK chanteuse, Susan Boyle, was denied permission to perform Lou Reed's "Perfect Day" on "America's Got Talent." Words were exchanged, feelings hurt, tears shed. It was an all around downer, picking on that sweet lady. People immediately assumed that mean old Lou was just saying F you to selling out for such a show.
Seems that was all wrong after all and the whole thing was a just a legal rights debacle that got out of hand. As proof, Boyle has performed the song and it was Lou Reed who came up with part of the concept for shooting this video in Boyle's native Scotland, according to The Guardian. "I loved that Lou understood how much it meant to me to film in Scotland," she said. "I didn't mind how much it rained or blew a gale — I enjoyed every minute."
It plays out a bit like weepy b-roll from the "Lord of the Rings," but it's nice to see people coming together. Nice rainbow too.