Steve Coogan and Rob Brydon Take a "Trip" With Michael Caine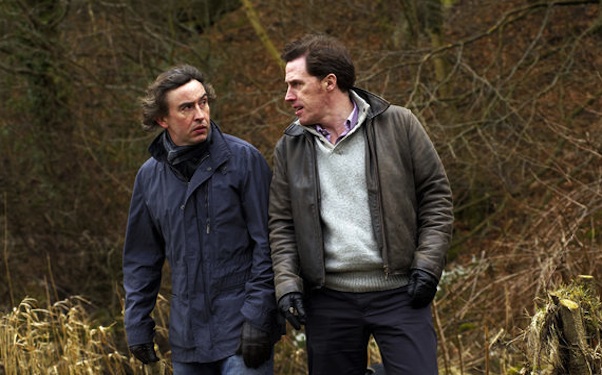 Posted by Matt Singer on
To promote their new series "The Trip," a tour of English restaurants with comedians Steve Coogan and Rob Brydon, the BBC posted a brief snippet of the duo fighting over their impressions of Michael Caine. The results are epic (even if Brydon's the clear winner):
Not the first time these two have faced off in a hilarious impersonation battle. Here's Coogan and Brydon trying on a bunch of them (including Roger Moore and, yes, Michael Caine again), during the press tour for "Tristram Shandy":
Speaking of "Tristram Shandy," its director, Michael Winterbottom, is also the director of "The Trip." Though it's running as a six-part TV series in the UK, it played in one big chunk — "Carlos"-style, I guess, but with more references to "Batman Begins" — at the Toronto Film Festival and it's been acquired for released in the United States by IFC Films.