Rockstar's "L.A. Noire" Emerges from the Shadows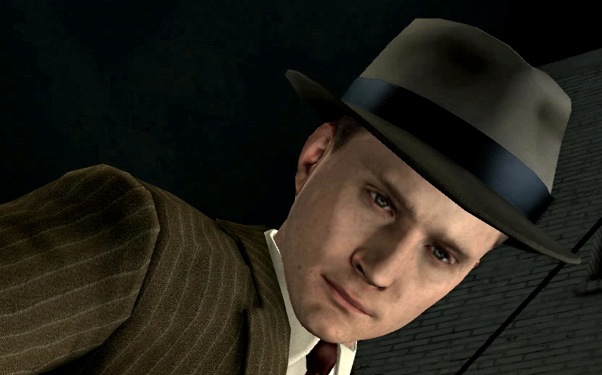 Posted by Evan Narcisse on
What do you get when you throw together an actor and a director from "Mad Men," bleeding-edge performance capture technology and the makers of "Grand Theft Auto IV"? The answer is "L.A. Noire," the next big title from Rockstar Games.
Here's the official description from Rockstar:
A dark detective thriller set against the backdrop of Hollywood's Golden Age, L.A. Noire features Mad Men's Aaron Stanton as lead officer, Cole Phelps, Fringe's John Noble, and a cast of esteemed actors, working alongside director Michael Uppendahl (Mad Men) in a twisted tale of murder, corruption and jazz.
Stanton plays earnest yet smooth adman Ken Cosgrove on "Mad Men" and performs the part of lead character Cole Phelps, an L.A.P.D. detective investigating multiple murders during the particularly violent 1940s. John Noble ("Fringe") also appears as a man being questioned by Phelps and his partner. The lifelike animations and eerie verisimilitude of the characters' faces owes itself to new performance capture technology and Rockstar says that part of the gameplay will require reading the mugs of the folks you encounter to see if they're telling the truth. In addition to the drive-and-shoot action that Rockstar's open-world games traffic in, "L.A. Noire" will also offer up detection gameplay requiring players to scour crime scenes for clues to the killings they're looking into.
The game's being directed by Michael Uppendahl (Mad Men) and the teaser clip's comprised entirely of gameplay footage, not the glossy, pre-rendered stuff most cutscenes are made of. Expect to see "L.A. Noire" on the Xbox 360 and PS3 at a to-be-announced date in 2011.