"Restrepo" Subject Receives Medal of Honor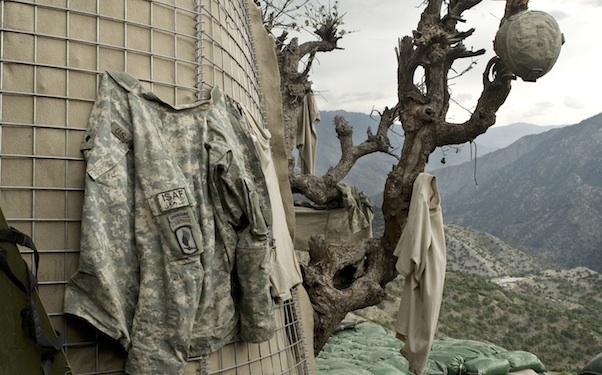 Posted by Matt Singer on
Earlier today, President Obama bestowed the Medal of Honor, the highest award of the United States military, on Army Staff Sergeant Salvatore Giunta. Giunta is the first living recipient of the Medal of Honor since the Vietnam War. According to The Washington Post, during the medal ceremony Obama described Giunta as "a soldier as humble as he is heroic," adding:
"He'll tell you that he didn't do anything special, that he was just doing his job, that any of his brothers in the unit would do the same thing… in fact, he just lived up to what his team leader instructed him to do years before: 'You do everything you can.'"
Giunta was a member of the battalion chronicled in the 2010 documentary "Restrepo" by filmmakers and journalists Sebastian Junger and Tim Hetherington. The film follows the lives of the soldiers of the United States' "Restrepo" outpost, located in the Korengal valley in Afghanistan. The film's official site now features an extremely emotional 14-minute film of his recounting of the events that earned him the Medal of Honor. It's entitled "The Sal Giunta Story" and it's embedded below:
The comments by Giunta in the film on the value of the Medal of Honor really stick with me. In particular:
"It sounds great in theory. It sounds really awesome in theory. But it's not… I did what I did because in the scheme of painting the picture of that ambush, that was just my brushstroke. That's not above and beyond. That picture wouldn't be complete without that brushstroke and it was my brushstroke to take. I didn't take the biggest brushstroke, and it wasn't the most important brushstroke. It was just one that completed the picture."
"Restrepo" will be available on DVD, Blu-ray, and Netflix Watch Instantly on December 7.