Recommended: The Supreme Court Hears Opening Arguments in Video Game Case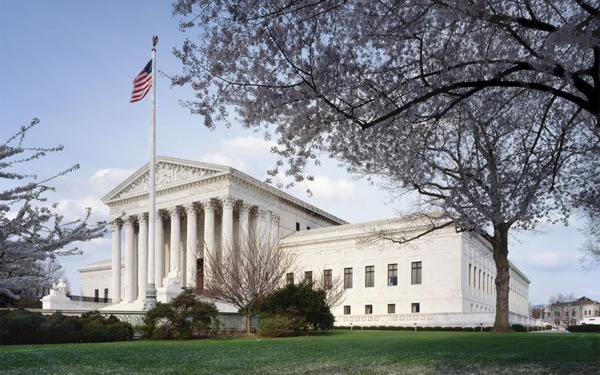 Posted by Evan Narcisse on
I wasn't able to travel to Washington D.C for the opening arguments in Schwarzengger v. EMA, but Stephen Totilo was. Kotaku's Deputy Editor has filed a report from the proceedings, where the nine justices of SCOTUS questioned lawyers on both sides about the kinds of restrictions and protections they would have applied to video games.
[California Attorney General Zackery] Morazzini's opening statement was almost immediately interrupted by Justice Antonin Scalia who pointed out that Grimm's fairy tales are very violent as well.

"So are you going to ban them too?" Scalia asked of the attorney general.

Scalia, one of the court's most conservative justices and most vocal in the questioning of the state today, repeatedly and often with humor questioned Morazznii about the California law and its effects on the first amendment.

"You are asking us to create a whole new prohibition… what's next after violence? Drinking? Movies that show drinking? Smoking?," asked Scalia in the hearing.

"I think what Justice Scalia wants to know is what James Madison thought about video games," Justice Samuel Alito joked.
But, the representation for the video game side of the case faced tough inquiries, too.
Some justices wondered if there was perhaps a valid interest in protecting minors from hyper-violent games.

"Imagining a game that allows a player to torture babies," Justice Stephen Breyer asked. "Why isn't it common sense for the state to say 'Parents, if you want your 13-year-old to play it you have to buy it?'

While the justices did not betray intimate knowledge of playing games some seemed familiar with the medium. Justice Elena Kagan at one point asked California if Mortal Kombat would be banned under California's law. "Half of the clerks [in the Court] have spent a considerable amount of time playing it," she said. "I don't know what she's talking about," Scalia quipped.

Morazzini said he wasn't sure about Mortal Kombat but said that Postal 2, a game that was repeatedly discussed today would, as would violent Sega game Madworld.
At one point justice Scalia asked how much games cost. $50-$60, he was told by the gaming industry's lead attorney, Paul Smith.

To win a decision, California needed to convince the Court that they should allow an exception to the First Amendment for extremely violent content that could legally be blocked from sale to kids, matching a similar court-accepted carve-out for certain types of sexual content.

"What makes video games special?" Justice Ruth Bader Ginsberg asked. "How do you cut it off at video games?"

Justice Sonia Sotomayor questioned, "Could you get rid of rap music too?" She said that she did not findd a five-minute clip of a violent game California made available to the court "entertaining." But, she added, "That's not the point."

Kagan questioned whether the California law was too broad and wondered how one would define "morbid" violence. Scalia joked that California could start a "California Office of Censorship."
It's probably too early for either side to look for encouragement in the Justices' remarks, but one thing that is heartening is hearing that the Robed Ones understand games as cultural artifacts and not just products with no creative provenance. SCOTUS has until June 2011 to issue a ruling, so the debate about the California legislation will surely rage until then. Head over to Kotaku to read all of Totilo's piece.