Recommended: Sony Music Exec Admits He Made 'Radical Decision' in Hiring Amanda Ghost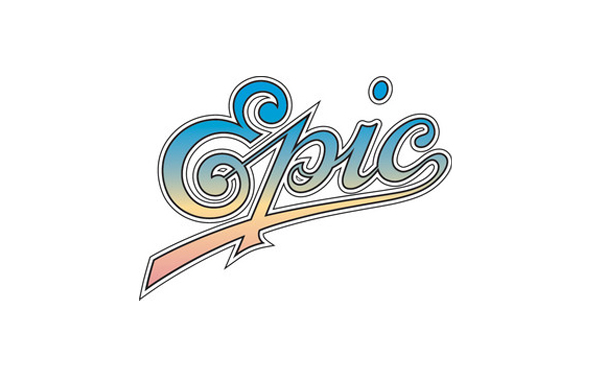 Posted by Brandon Kim on
Epic Records, one of the many smaller labels under the giant Sony Music umbrella, has a respectable history that dates back to it's humble beginnings in 1953 as a jazz and classical label. It came into its own in the 1970's with the Yardbirds, Boston, and The Clash. Then in the 1980's Epic exploded with acts like Sade, Cyndi Lauper, and Michael Jackson. The label's successes continued into the 90's with bands like Pearl Jam and Rage Against the Machine.
More recently, a marginalized roster and vastly diminished record sales along with rumors of internal trouble may have gone unnoticed in an industry that continues to suffer all around — but it has all come to a head with the firing of the label's president, an obscure songwriter named Amanda Ghost whose public tantrum at CMJ in New York last month was the final one she'd have as head of Epic.
In a piece for The Hollywood Reporter, Shirley Halperin details the event, the lead up and what it all means for the future of the label in a crowded, struggling industry.
According to eyewitnesses in the crowd, Epic Records president Amanda Ghost, 36, a career songwriter who had held the top spot at the label for 20 months, stepped onto the stage, grabbed the microphone and, with her native North London accent, spoke her mind. Among a string of expletives, says a source: "She was screaming: 'Who booked this fucking place? It sounds like shit! We don't treat our artists this way at Epic. I'm not letting them play another minute!' " — and pulled the plug on the show. "The room just got silent."
Ghost was fired within the week by Sony Music Label Group chairman Rob Stringer, who no doubt regrets his decision to hire such a loose cannon in the first place. Initially, it was a kind of hail Mary to revitalize the label by bringing in a creative type, a recording artist herself – Ghost was also a writer on "James Blunt's 2005 international smash 'You're Beautiful,' which garnered three Grammy noms, helped spur worldwide sales of 13 million for his Atlantic Records debut, 'Back to Bedlam,' and made Ghost an instant millionaire…. and it led directly to the Epic presidency."
"The reason I made a radical decision with Amanda, rightly or wrongly, was that I wanted someone to try and inject that adrenaline back into the creative side of it," Stringer said. But for every maverick idea she had that worked she had several more that didn't, and seemed to rub everyone else at Epic wrong with mood swings and outbursts. A staffer described her throwing a CD across the room once, "She thought it was cool and edgy to do stuff like that. She'd say, 'This is shit; you know we can't put this out!'"
She was reportedly burning one all time in her office too, a vice you can't fault people in the music industry for, but she was apparently overly zealous about the reefer. "Her motto was, 'If you don't smoke pot, you can't work here,' " a former staffer said. "In her A&R meetings, she'd say things like, 'If you're not high, like, how do you like music?'"
It seems there is a consensus that in her short 20 months, Ghost caused ruinous trouble for the label, though whether it is irreversible remains to be seen. Rumors of demise are already circulating (though they have been for years). The prospects of Epic returning to their former glory are not promising, but one at least one hope remains — they are getting ready to ship 900,000 copies of Michael Jackson's posthumous album, "Michael," out Dec. 14th and expect to sell nearly half of them in the first week alone.
"That's why we get up in the morning," Stringer says. "Because something can happen the next day that can change the destiny of an artist, of a record, of a record label. That's what I believe in."