Recommended: MSN.com's 50 Greatest Sci-Fi Movies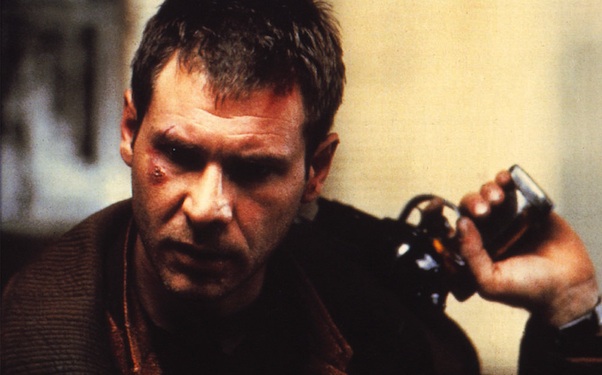 Posted by Matt Singer on
Looking for something to help you avoid talking to your family this Thanksgiving? How about catching up on the "50 Greatest Science-Fiction Movies of All Time" as selected by MSN.com? There's definitely some obscure nuggets to seek out; I've never seen Joseph Losey's "These Are the Damned," but Glenn Kenny sure makes it sound enticing. Kenny's selections run the gamut from black and white silents to modern CGI behemoths and everything in between. The biggest deficit here isn't anything to do with the lineup of films, but rather the lack of an easily accessible index to said lineup; so if you want to find each movie, you'll have to click through one at a time in numerical order, no cinephile hopscotch allowed.
If you're curious, here's Kenny's top ten, with links to his blurbs on each:
10)"Close Encounters of the Third Kind" (1977, Steven Spielberg)
9)"E.T. The Extra-Terrestrial" (1982, Steven Spielberg)
8)"Aliens" (1986, James Cameron)
7)"The Thing From Another World" (1951, Christian Nyby)
6)"Terminator 2: Judgment Day" (1991, James Cameron)
5)"The Empire Strikes Back" (1980, Irvin Kershner)
4)"Alien" (1979, Ridley Scott)
3)"The Matrix" (1999, The Wachowski Brothers)
2)"2001: A Space Odyssey" (1968, Stanley Kubrick)
1)"Blade Runner" (1982, Ridley Scott)
As film critics go, Kenny's about as knowledgable as they come. So I'm not going to spend a lot of time quibbling about the sometimes questionable ranking of this list. But, really, you'd need one hell of a Jedi mind trick to convince me — and pretty much everyone on Earth not named Roland Emmerich, right? — that "Independence Day" is superior to the original "Star Wars" (Kenny has "ID4" at #15 and "Episode IV" at #20). That's just crazy talk. That's say-it-in-the-wrong-company-and-get-committed-to-a-mental-institution crazy talk.
To my mind there are also two glaring omissions: Robert Zemeckis and Bob Gale's ingenious time travel extravaganza "Back to the Future" and Franklin J. Schaffner's unforgettable interpretation of Pierre Boulle's novel "Planet of the Apes." And I'm sort of intrigued by the fact that three different directors are represented twice in the top ten: Spielberg, Cameron, and Scott. But as I'm reminded by readers every time we do one here on IFC.com, no list is perfect, and this one is a still a pretty good one. And I'm adding "These Are the Damned" to my Netflix queue right now.